Drive Loses Control On I91 Bridge, Crashes Into Guardrail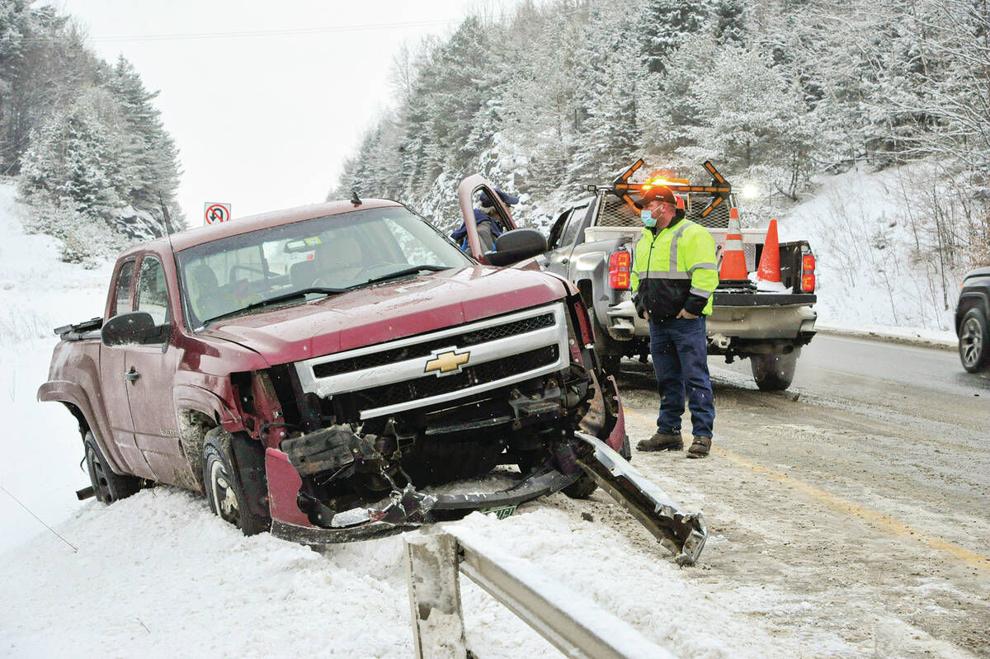 As featured on
Agency of Transportation worker Dana Caron, right, talks to his uncle, Edward Caron, at the scene of Ed Caron's truck crash on Intertstate 91, just north of Exit 22, on Friday, Jan. 22, 2021. Ed Caron, 74, St. Johnsbury, was wearing a seat belt and was not hurt when he lost control of the vehicle while driving across a bridge. The truck struck the guardrail twice before coming to rest on the side of the road facing the opposite direction of travel. St. Johnsbury Firefighters responded and Vermont State Police Trooper Jason Danielsen arrived to investigate. He reported the 2007 Chevy truck was totalled.
In 2020, these athletes overcame historic challenges to rise to the top of their sports. These our athletes of the year.
Here you'll find our latest collection of Caledonian-Record reports on the coronavirus outbreak and local response, from the beginning of May.
Here you'll find our latest collection of Caledonian-Record reports on the coronavirus outbreak and local response, from the beginning of April. Our January, February and March stories are here: https://www.caledonianrecord.com/news/local/our-coronavirus-coverage/collection_5885178c-692e-11e…
Here you'll find our collection of reports on the coronavirus outbreak and local response, from January, February and March. Our most recent coverage is at https://www.caledonianrecord.com/news/recent-coronavirus-coverage/collection_c56580a8-7f7c-11ea-b0cd-732a2e7b3384.html