50 famous firsts from political history
Using political documents, contemporary news articles and historial accounts, Stacker compiled a list of political firsts in U.S. history, from the first chief justice appointed in 1789 to the first transgender state senator who won her seat in 2020.
TownNews.com Content Exchange
50 famous firsts from political history
1789: Senate confirms chief justice
1789: First cabinet appointment
1791: First cabinet meeting
1791: Bill of Rights adopted
1795: First presidential pardon
1801: Adams skips Jefferson's inauguration
1812: First White House wedding
1832: First Democratic convention
1841: Harrison dies in office
1856: Republicans hold first party convention
1865: United States abolishes slavery
1866: US guarantees equal rights for all
1868: Citizenship is extended to former slaves
1868: First presidential impeachment
1870: Black men win right to vote
1870: A Black man ascends to the Senate
1870: Black man elected to the House
1872: First presidential run by a woman
1879: First government shutdown
1887: Salter is elected mayor
1908: Women serve as full delegates
1912: North Dakota holds first presidential primary
1916: Woman wins House seat
1920: Women win right to vote
1922: Felton is senator for a day
1931: First woman captures Senate seat
1933: Cabinet position filled by a woman
1940: Smith serves in House and Senate
1940: Convention is televised
1954: Write-in senator elected
1964: Law enforces civil rights
1968: First African American woman elected to Congress
1973: Openly gay member of Congress gets elected
1974: Ford pardons Nixon
1975: No strings attached for this governor
1981: First woman joins the Supreme Court
1996: Albright tapped for secretary of state
2007: Pelosi becomes speaker of the house
2008: Obama wins White House
2008: Woman seeks VP nomination on Republican ticket
2010: Longest-serving senator
2016: Hillary reaches for the glass ceiling
2019: First openly gay candidate runs for president
2020: Harris wins vice presidency
2020: Yellen selected for treasury secretary
2020: Transgender woman wins political race
2020: Native American woman to head Interior Department
2020: First woman presidential campaign manager sees candidate win
2021: Insurrection at the Capitol
Tags
TownNews.com Content Exchange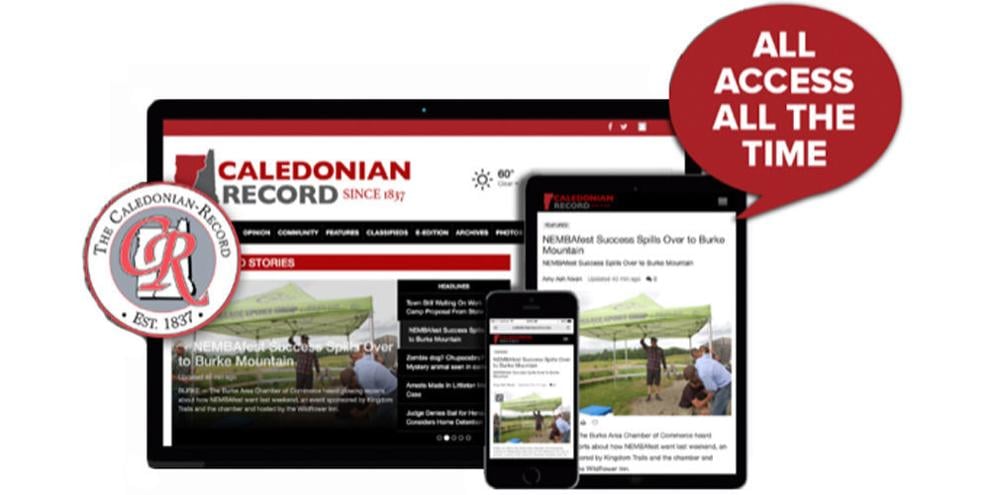 Become A Subscriber
A subscription opens up access to all our online content, including: our interactive E-Edition, a full archive of modern stories, exclusive and expanded online offerings, photo galleries from Caledonian-Record journalists, video reports from our media partners, extensive international, national and regional reporting by the Associated Press, and a wide variety of feature content.
In 2020, these athletes overcame historic challenges to rise to the top of their sports. These our athletes of the year.
Here you'll find our latest collection of Caledonian-Record reports on the coronavirus outbreak and local response, from the beginning of May.
Here you'll find our latest collection of Caledonian-Record reports on the coronavirus outbreak and local response, from the beginning of April. Our January, February and March stories are here: https://www.caledonianrecord.com/news/local/our-coronavirus-coverage/collection_5885178c-692e-11e…
Here you'll find our collection of reports on the coronavirus outbreak and local response, from January, February and March. Our most recent coverage is at https://www.caledonianrecord.com/news/recent-coronavirus-coverage/collection_c56580a8-7f7c-11ea-b0cd-732a2e7b3384.html