50 famous firsts from presidential history
Using government websites, historical documents, and news articles, Stacker compiled a list of 50 famous firsts from presidential history.
TownNews.com Content Exchange
50 famous firsts from presidential history
1789: Washington wins unanimously
1800: First White House president
1804: First separate vote for vice president
1806: First child born in the White House
1817: Last of the Founding Fathers
1821: First oath of office to be postponed
1824: First president to lose popular and electoral votes
1825: First son of previous president to serve
1831: First convention to nominate candidates for president
1840: First party platform
1841: First president to die in office
1841: First VP to assume presidency due to death
1844: First dark horse candidate
1850: Last president not a Democrat or Republican
1857: First and only unmarried president
1865: First president to be assassinated
1866: First Congressional override of note
1868: First presidential impeachment
1872: First woman to run for president
1872: First candidate to die before Electoral College meets
1876: First time justices decide an election
1881: Last of the 'log cabin' presidents
1881: First president who was a clergyman
1881: First presidential library
1881: First 'so help me god'
1885: First president to serve separate terms
1901: Youngest president to assume office
1904: First Black American to receive presidential nomination
1909: First president and chief justice
1924: Longest political convention
1928: First Catholic to receive presidential nomination
1933: First four-term president
1956: First televised presidential debate
1960: First televised presidential debate featuring candidates
1960: First Catholic president to win election
1964: First woman to seek Republican nomination
1972: First Black woman to seek nomination
1974: First president never elected to presidency, vice-presidency
1976: First U.S. Naval Academy graduate
1980: First actor to become president
1984: First woman on a presidential ticket
1996: First democratic second term since FDR
2000: First president race settled by the Supreme Court
2008: First woman to run on Republican ticket
2008: First Black president elected
2016: First president to win on first political run
2016: First woman to run for major political party
2020: Oldest president to win office
2020: First president to break 75 million votes
2020: First woman of color to be elected VP
Tags
TownNews.com Content Exchange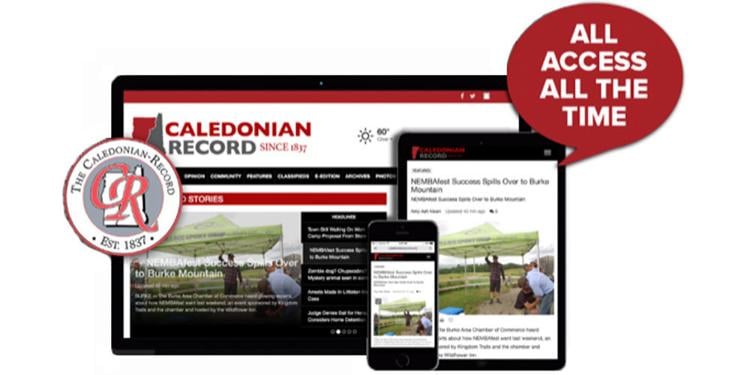 Become A Subscriber
A subscription opens up access to all our online content, including: our interactive E-Edition, a full archive of modern stories, exclusive and expanded online offerings, photo galleries from Caledonian-Record journalists, video reports from our media partners, extensive international, national and regional reporting by the Associated Press, and a wide variety of feature content.
In 2020, these athletes overcame historic challenges to rise to the top of their sports. These our athletes of the year.
Here you'll find our latest collection of Caledonian-Record reports on the coronavirus outbreak and local response, from the beginning of May.
Here you'll find our latest collection of Caledonian-Record reports on the coronavirus outbreak and local response, from the beginning of April. Our January, February and March stories are here: https://www.caledonianrecord.com/news/local/our-coronavirus-coverage/collection_5885178c-692e-11e…
Here you'll find our collection of reports on the coronavirus outbreak and local response, from January, February and March. Our most recent coverage is at https://www.caledonianrecord.com/news/recent-coronavirus-coverage/collection_c56580a8-7f7c-11ea-b0cd-732a2e7b3384.html