Republican Party history from the year you were born
Stacker compiled a list of major Republican political events from 1931 to 2020, using numerous news sources, historical records, and more.
TownNews.com Content Exchange
Republican Party history from the year you were born
1931: Republicans become a Congressional minority
1932: Herbert Hoover runs against FDR
1933: Republicans lose more ground in the midterm elections
1934: Republicans become a major minority in federal government
1935: Republicans criticize the Second New Deal
1936: Alf Landon runs against FDR
1937: Congressional Republicans form a conservative coalition
1938: The GOP make gains in the House
1939: The GOP debates World War II involvement
1940: The first televised Republican National Convention
1941: The Pearl Harbor attack ends World War II debate
1942: Republicans make gains in the midterm elections
1943: The 78th U.S. Congress convenes
1944: Thomas E. Dewey challenges FDR
1945: Republicans criticize Harry S. Truman
1946: Republicans retake Congress
1947: The Taft-Hartley Act is enacted
1948: The 1948 Republican National Convention
1949: Homer Ferguson defeats Frank E. Hook
1950: Senator Joseph McCarthy introduces McCarthyism
1951: President Truman fires General Douglas MacArthur
1952: Dwight D. Eisenhower is elected as the 34th president
1953: Eisenhower gives his Atoms for Peace address
1954: McCarthy is censured
1955: Eisenhower deploys advisors to South Vietnam
1956: Eisenhower is re-elected
1957: Eisenhower sends troops to Little Rock
1958: Eisenhower signs legislation making Alaska a state
1959: Eisenhower signs a bill making Hawaii a state
1960: Herbert Hoover speaks at the RNC
1961: Eisenhower severs relations with Cuba
1962: Richard Nixon loses the California governor's election
1963: GOP senators issue a statement defending civil rights
1964: A reporter at the RNC is arrested
1965: The Immigration and Nationality Act is enacted
1966: Edward Brooke is elected to the Senate
1967: Ronald Reagan becomes the governor of California
1968: Richard Nixon is elected as the 37th president
1969: Nixon introduces the Nixon Doctrine
1970: Nixon deploys American troops to Cambodia
1971: The Nixon Shock
1972: President Richard Nixon is re-elected
1973: The Senate Watergate hearings
1974: President Nixon resigns
1975: President Gerald Ford survives two assassination attempts
1976: Ronald Reagan concedes his presidential nomination
1977: Reagan proposes a 'New Republican Party'
1978: Republicans score major midterm gains in Minnesota
1979: David C. Treen becomes Governor of Louisiana
1980: Ronald Reagan is elected as the 40th president
1981: Reagan appoints the first female Supreme Court justice
1982: Reagan speaks at a British Parliamentary session
1983: The Reagan administration proposes 'Star Wars'
1984: Reagan wins re-election
1985: George H.W. Bush becomes acting president for eight hours
1986: The Iran-Contra affair becomes public
1987: Reagan and Gorbachev sign a nuclear treaty
1988: George H.W. Bush is elected as the 41st president
1989: Bush introduces his war on drugs
1990: Bush and Gorbachev agree to destroy chemical weapons
1991: Clarence Thomas is confirmed to the Supreme Court
1992: George H.W. Bush addresses Australian Parliament
1993: A supposed assassination plot against George H.W. Bush
1994: The 'Republican Revolution' of 1994
1995: The 104th Congress convenes
1996: Bob Dole receives the Republican presidential nomination
1997: Strom Thurmond becomes the longest-serving senator in history
1998: Henry Hyde questions President Bill Clinton in his impeachment inquiry
1999: Dennis Hastert becomes Speaker of the House
2000: George W. Bush is elected as the 43rd president
2001: Bush passes the Authorization for Use of Military Force
2002: Bush enacts the Homeland Security Act
2003: Bush joins allied forces in invading Iraq
2004: Reagan dies
2005: John Roberts becomes the country's 17th Chief Justice
2008: Sarah Palin becomes the first female Republican vice presidential candidate
2009: Republicans oppose the House's healthcare reform bill
2010: Republicans take the House
2014: Republicans regain the Senate
2015: Donald Trump announces his bid for the presidency
2016: Donald Trump is elected the 52nd president
2017: Trump withdraws the U.S. from the Paris agreement
2018: Trump withdraws from the Iran nuclear deal
Tags
TownNews.com Content Exchange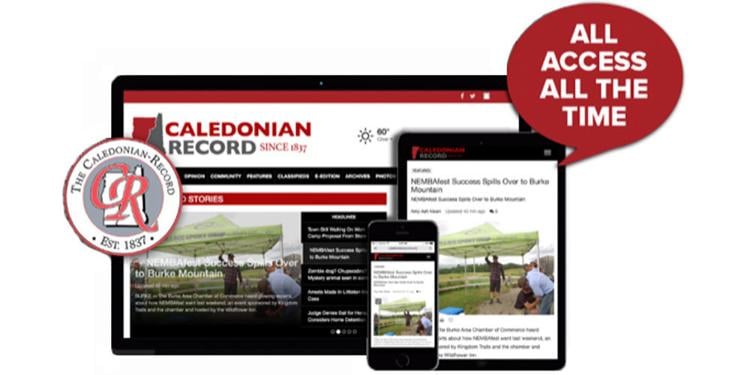 Become A Subscriber
A subscription opens up access to all our online content, including: our interactive E-Edition, a full archive of modern stories, exclusive and expanded online offerings, photo galleries from Caledonian-Record journalists, video reports from our media partners, extensive international, national and regional reporting by the Associated Press, and a wide variety of feature content.
In 2020, these athletes overcame historic challenges to rise to the top of their sports. These our athletes of the year.
Here you'll find our latest collection of Caledonian-Record reports on the coronavirus outbreak and local response, from the beginning of May.
Here you'll find our latest collection of Caledonian-Record reports on the coronavirus outbreak and local response, from the beginning of April. Our January, February and March stories are here: https://www.caledonianrecord.com/news/local/our-coronavirus-coverage/collection_5885178c-692e-11e…
Here you'll find our collection of reports on the coronavirus outbreak and local response, from January, February and March. Our most recent coverage is at https://www.caledonianrecord.com/news/recent-coronavirus-coverage/collection_c56580a8-7f7c-11ea-b0cd-732a2e7b3384.html