Trump issues bizarre statement about Kentucky Derby winner
CNN's Jim Acosta discusses former President Donald Trump's statement about Kentucky Derby winner Medina Spirit with Jim Avlon and Margaret Hoover. The racehorse tested positive for elevated levels of betamethasone, an anti-inflammatory corticosteroid that is allowed in horse racing at a certain level. A postrace test detected 21 picograms per milliliter -- more than double the legal threshold in Kentucky racing.
TownNews.com Content Exchange
Tags
TownNews.com Content Exchange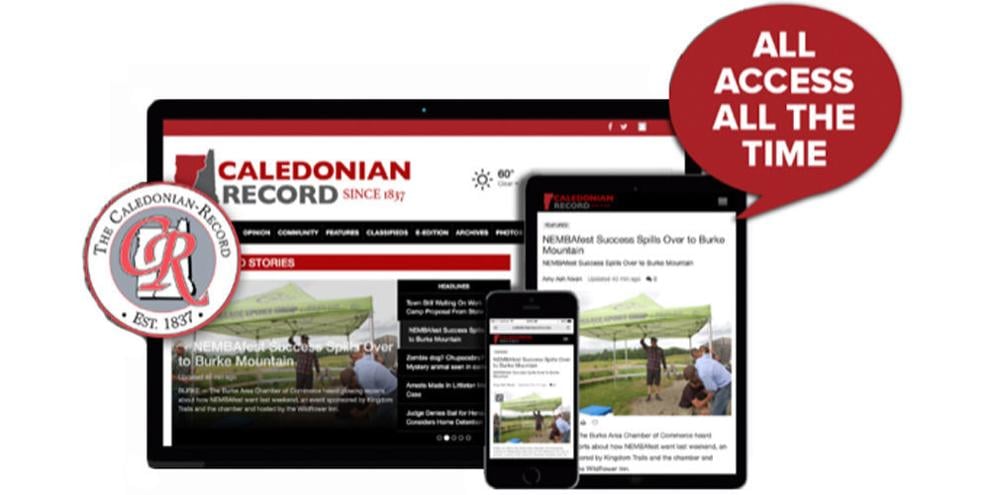 Become A Subscriber
A subscription opens up access to all our online content, including: our interactive E-Edition, a full archive of modern stories, exclusive and expanded online offerings, photo galleries from Caledonian-Record journalists, video reports from our media partners, extensive international, national and regional reporting by the Associated Press, and a wide variety of feature content.
In 2020, these athletes overcame historic challenges to rise to the top of their sports. These our athletes of the year.
Here you'll find our latest collection of Caledonian-Record reports on the coronavirus outbreak and local response, from the beginning of May.
Here you'll find our latest collection of Caledonian-Record reports on the coronavirus outbreak and local response, from the beginning of April. Our January, February and March stories are here: https://www.caledonianrecord.com/news/local/our-coronavirus-coverage/collection_5885178c-692e-11e…