Andrew McGregor​ ​ ​
Welcome to Arts Watch, a weekly newsletter highlighting Arts & Entertainment news from the region and noteworthy upcoming events.
Ballet Hispanico Coming To LI
There are a lot of great things in store for arts lovers in the next couple of weeks, none more spectacular than the Ballet Hispanico performances at Lyndon Institute on April 26. Check out more details here.
---
Rock On In Colebrook Saturday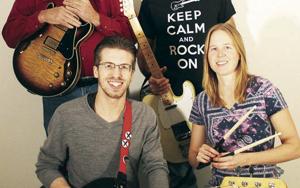 Rock On will play at the Colebrook Country Club on April 20.
If music is more your thing then head up to Colebrook Country Club April 20 to listen to the retro-rock music of Rock On. Rock On features Jules Rancourt on guitar, Katie Rancourt on drums, Bernie Walling on guitar and Tom Jordan on bass. See a full rundown on the show here.
---
Murder Mystery Comedy At The Alexander Twilight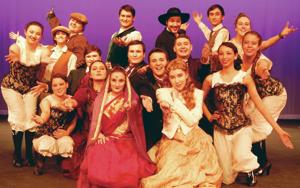 The cast of the Music Hall Royale invites you to solve The Mystery of Edwin Drood at NVU.
There's also a great opportunity for theater lovers to enjoy a lot of laughs when NVU's Twilight Players present the raucous musical comedy "The Mystery of Edwid Drood in the Alexander Twilight Theatre April 25-28. The murder mystery is loosely based on and unfinished story by Charles Dickens. The award winning show by Rupert Holmes features audience input that determines how the performance unfolds. Show details can be found here.
---
Easter Egg Hunt Promises Family Fun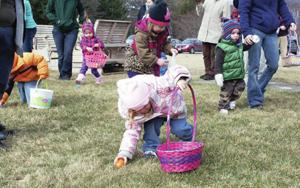 Generations of youngsters took part in the great Easter egg hunt at the former Our Lady of Grace Shrine in Columbia. This photo is from 2012. The Great North Woods Center for the Arts is bringing it back, with new attractions being added.
Finally, if you are looking for some family fun, be sure to check out the Easter Egg Hunt on Saturday, April 20, at the former Shrine of Our Lady of Grace in Columbia, N.H.
The free event for kids of all ages is being presented by The Great North Woods Committee for the Arts and will feature a number of other activities during the day. Get the scoop here.
---
To submit items for The Caledonian-Record's entertainment pages and for consideration in Arts Watch, email photos, press releases and/or tips to news@caledonian-record.com or use our online Submit News tool.