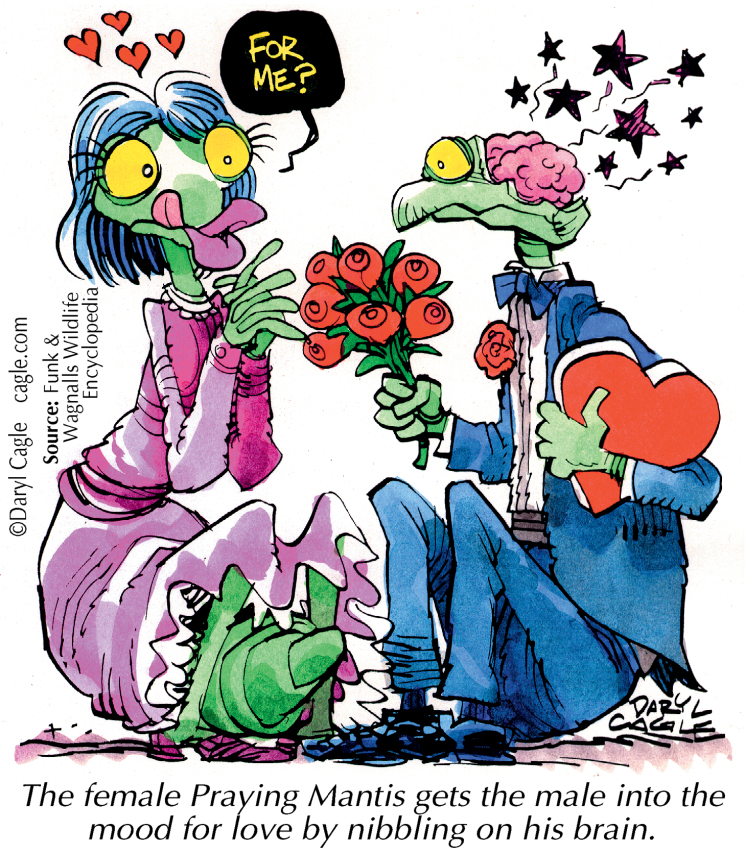 My family is currently experiencing an outbreak of a condition most parents dread. No, I don't mean the 24-hour stomach bug – although it sometimes lasts about as long and has similarly repulsive symptoms. Instead, my two older daughters have come down with a serious case of the boyfriends.
I knew it would happen eventually, but I was hoping it would be closer to when I reach the latter stages of decomposition. It seems like yesterday when I was the only male of any species that my three daughters were interested in, and all other boys were still "icky." (They still are icky, by the way, but as girls age, they develop a resistance to boy cooties.)
I guess I shouldn't be surprised by this disturbing turn of events based on my own history of dating. Ever since I "married" my girlfriend during kindergarten recess in a beautiful but brief ceremony involving rings made of Play-Doh and a minister wearing a Big Bird t-shirt, I've had a keen romantic interest. I won't even get into the amorous exploits of my teen years, except to say that they were an acid-washed denim blur of Polo cologne fumes and Richard Marx ballads. But these experiences don't make it any easier to accept that my little girls are growing up, and I'm that much closer to wearing black dress socks with shorts and suspenders.