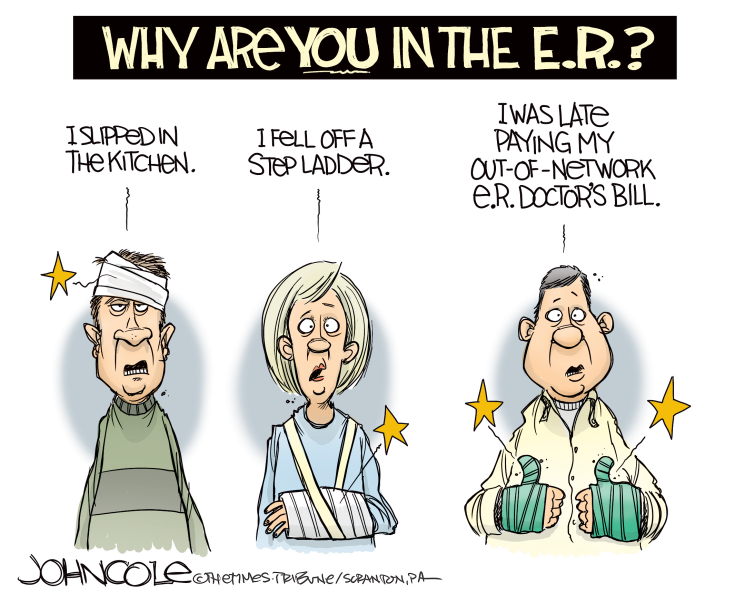 Debbie Moehnke's heart attack took her by surprise. It happened in March 2018, while she and her husband were waiting for treatment at a Vancouver, Washington-area medical clinic. The medicos there sprang into action, starting the process that saved the life of the 59-year-old woman.
First, they sent her to the local hospital where her condition stabilized. Then the hospital transferred her to the Oregon Health and Science University just across the river in Portland where she received the critical cardiac care she so desperately needed. According to The Oregonian newspaper, "That meant heart bypass surgery, replacement of one valve and repair of another." Because of a post-operative infection erupting in her leg, she needed treatment with powerful antibiotics administered intravenously.
Moehnke spent nearly a month in the hospital, including a stay in intensive care. She survived because America has the best care anywhere. And because she played by the rules, because she had insurance, she expected everything was going to be okay.