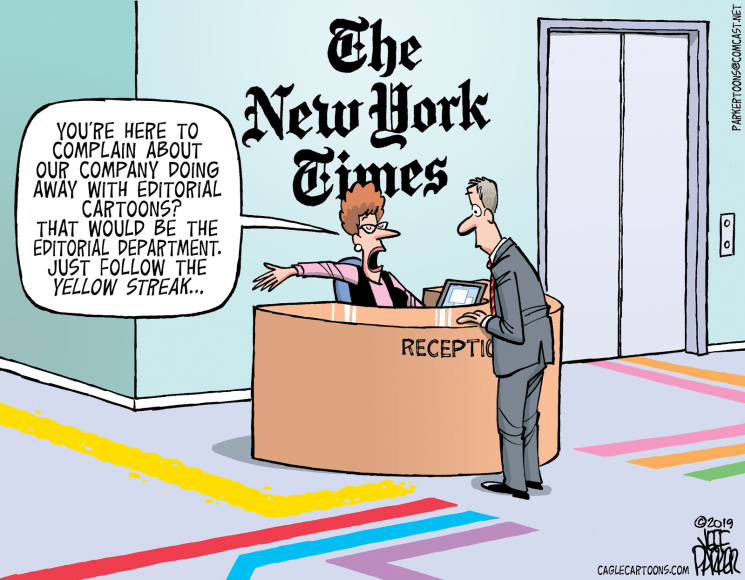 Back when I was a rookie editor in ABC's Manhattan newsroom we used to place bets – actual cash wagers – on how the New York Times would design the next day's front page.
Rather than wait until morning for results we gathered around a radio to savor the 9 p.m. broadcast on WQXR, which began: "Front Page! Tomorrow's New York Times! What will it look like?" A fellow named Bill Blair dutifully described every inch of page one, reading each headline and explaining how it was positioned.
Though the radio program is long gone, some news executives still play the game using digital images. But here's a news flash: Among them are the Times's top editors. Many of the people who used to spend hours planning the page now check an email or tweet at 9 p.m. to see what it looks like. For them, the print edition has taken a backseat to the company's various digital products.