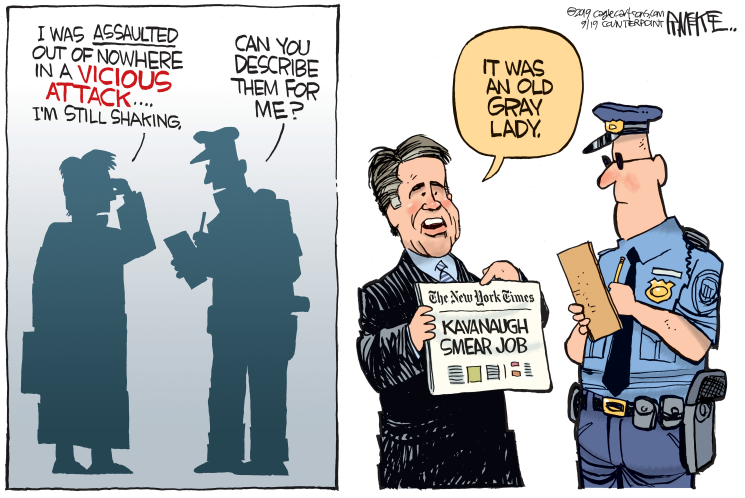 Never let the facts get in the way of a good vendetta. Words to live by for politicians and apparently for some news organizations.
A New York Times story has reminded Democrats that they still hate Brett Kavanaugh and haven't come to terms with the fact that he now sits on the Supreme Court.
Sunday, The Times ran a story describing an incident of sexual misconduct by Kavanaugh when he was in college. The alleged victim never spoke to reporters and told friends she didn't recall the incident. This rather important tidbit of information never made its way into the original Times story.