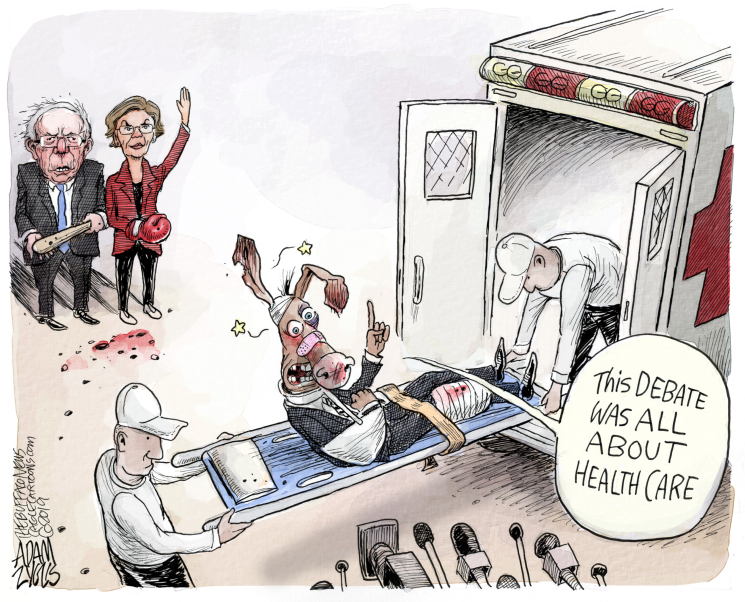 Deep into Wednesday's Democratic debate, exasperated Republican strategist John Weaver tweeted: "When the topic is criminal justice, how are they not talking about the criminal in the White House? Huh?"
Weaver, who detests Trump, nailed it. The Democrats, in their predictable and often desperate zeal to attack one another with gusto, failed to train any substantive firepower on the incumbent – who has presided over a crime scene.
Mired as they were in squabbling among themselves – wading deep into the weeds, yet again, on the abstruse details of health care policy – Donald Trump got off easy. And much as Trump hates CNN, he should send the network a bouquet of flowers, thanking its moderators for goading the Democrats to beat each other up and leave him alone.