2021 Area New Hampshire boys basketball preview capsules, as reported to the Caledonian-Record: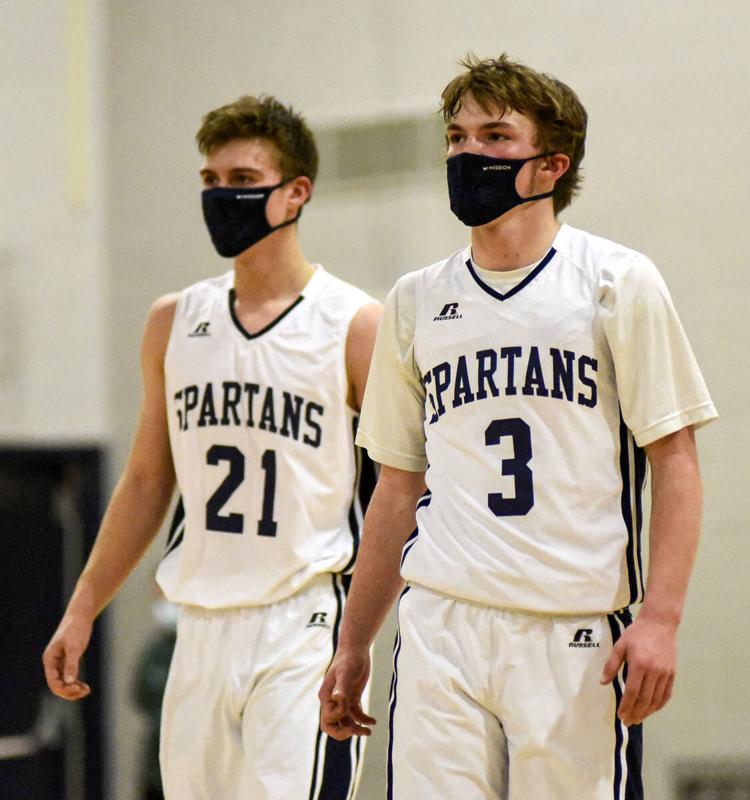 Coach: Mike Curtis (fourth season, 12th overall)
Assistant Coach: Tony Ramos
Last Year's Record: 13-9, lost in quarterfinals
Graduation Losses: Jack Curtis, Connor Bosse, Gage Knudson, Travis Shearer, Jack Parker.
Returnees: Tyler Hicks, Jr., F; Brody LaBounty, Jr., G; Avery Hazelton, Jr., F; Parker Valdez, Sr., F; Brayden White, Sr., G.
Newcomers: Forest Pribbernow, Sr., F; Dylan Ruggles, Sr., F; Kody Whittum, Sr., G; Logan Ames, Jr., F; Avery Woodburn, Fr., F; Trevor Armstrong, Fr., G; Robert Breault, Fr., F/G.
Players to Watch: LaBounty, Hicks, Hazelton.
Season Outlook: WMR is one of three D-III teams that have been to the quarterfinals the last three seasons, along with Hopkinton and Somersworth. They will look to ride forwards Tyler Hicks and Avery Hazelton and guard Brody LaBounty in 2021. "Brody was the team's second-leading scorer last year," Curtis said. "Brody is a very good outside shooter and has worked on getting to the basket this year. Tyler is a strong, athletic player with a strong basketball IQ. Tyler can take the defender off the dribble and is able to do some damage in the post. Tyler and Brody and also good defenders. The Spartans will look for good minutes and production from seniors Brayden White and Parker Valdez. Brayden will look to assist with some of the ballhandling responsibilities and be one of the leaders for the team. Parker is a good defender and will need to be one of the "blue-collar" kids on the team. Avery Hazelton will be a tough matchup for D-III and IV opponents this year. He enters his junior season standing at 6 feet, 9 inches and should do his damage around the basket, but can make a 15-foot jumper and continues to work on his ballhandling skills. Forest Pribbernow joins the team his senior year and will be very helpful on the boards and defending the post. I don't think there is a stronger, tougher post player in the division. The Spartans also have three freshmen who had a good preseason and could help the varsity this year."
Coach: Trevor Howard (24th season)
Last Year's Record: 20-0, undefeated co-state champions (shared title with Newmarket after final was canceled because of COVID-19)
Graduation Losses: Parker Briggs, Todd Krol-Corliss, Danny Kubkowski, Quinton Eastman.
Returnees: Parker Paradice Sr., G; Landon Bromley, Sr., F; Josh Finkle, Sr.; Stephen Lucas, Sr., F; Jason Hamilton, Sr., F; Cole Hadlock, Sr., G; Austin Marquis, Sr., G; Spenser Stevens, Sr., F; Jean Carlos, Sr., F; Grady Millen, Jr., G; Mike Hampson, Jr., G.
Newcomers: Kyle Huynh, Sr., G, Jeff Santos, Jr., G; Dre Atkins, Fr., G; Kayden Hoskins, Fr., F.
Players To Watch: Finkle: Should be a top big man in D-IV. Paradice: Should be a top point guard in the division. Bromley: One of one of the best all-around players in D-IV.
Season Outlook: "If we can score consistently, we could be good," Howard said. "At the beginning of the season, we will rely heavily on our defense. Our goals have not changed and I do have some angry seniors from how last season ended. It will be a challenge to get through this season, but for the kids' sake, I hope we do!"
Coach: Ryan Call (interim coach, first season; replacing Buddy Trask, who is sitting out this year because of health issues)
Last Year's Record: 12-10
Graduation Losses: Malik McKinnon, Daegan Riff, Dalton Rancourt
Returnees: Carson Rancourt, Sr., G; Marik Boire, Sr., G; Brandyn Lawruk, Sr., G; Keaton Lord, Sr., F; Maddox Godzyk, Jr., F; Sam Villa, Jr., G; Ashton Herres, Soph., F; Kaiden Dowse, Soph., G.
Newcomers: Jacob de Ramon, Jr., G; Kolten Dowse, Fr., G; Balin Laperle, Fr., G; Keenan Hurlbert, Fr., G; Bryce Smith, Fr., G.
Players To Watch: Carson Rancourt: shooter, scorer.
Season Outlook: "We are a young team with plenty of room to grow as the season goes on," Call said. "We are guard-heavy and will have to find ways to rebound. We need to make shots and force teams to turn the ball over."
Coach: Mitchell Roy (first season)
Last Year's Record: 3-13, missed playoffs
Graduation Losses: Connor Ash.
Returnees: Quintin Paradise, Sr., G; Colin Cote, Jr., F; Myles Mackinnon, Jr., G
Newcomers: John Ledoux, Sr., F (missed last season due to injury); Josh Robie, Fr., PG; Alex Leslie, Fr., G.
Players To Watch: Quintin Paradise will continue to step into a leadership role and improve his playmaking ability on and off the ball. John Ledoux and Colin Cote will both play important roles and provide excellent defensive versatility. Myles Mackinnon will bring tremendous hustle and effort as he steps into a bigger role. Freshman duo Josh Robie and Alex Leslie will log serious minutes and continue to grow and build confidence.
Season Outlook: "Profile basketball will be looking to move in a new direction focusing on developing purpose, pride and passion throughout the program at all levels," Roy said. "We will not be focused on record and more so worried about playing a good, unselfish brand of basketball with the expectation to be playing our best when it matters most later in the season."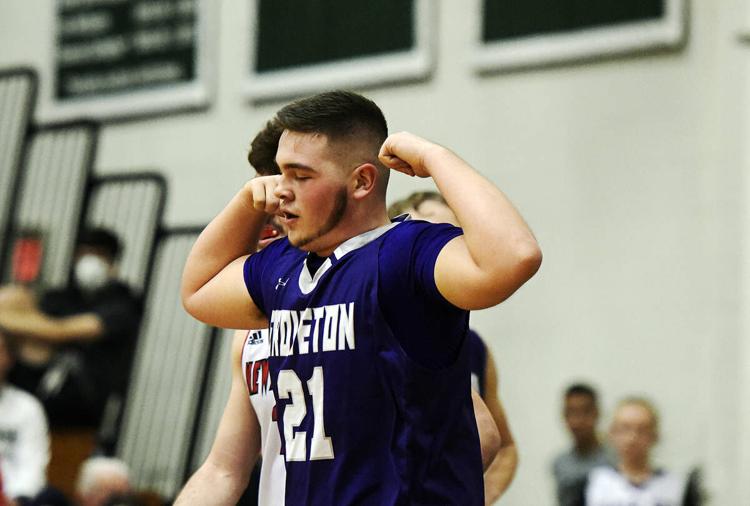 Coach: Mark Collins (33rd season)
Assistant Coach: John Rooney
Last Year's Record: 19-4, lost in semifinals to Newmarket, 40-29
Graduation Losses: Josh Wheelock and Nick Goulet.
Returning Players: Senior- Julian Kenison, Sr., G; Matt St. Cyr, Sr., G; Brandon Laundry, Sr., F; Colby Stinson, Sr., G; Addison Leighton, Sr., G; Chris Corliss, Jr., F; Ben Wheelock, Soph., G; Aiden Whiting, Soph., F; Kaden Cloutier, Fr., G.
Newcomers: Corbin Frenette, Soph., G; Luke Shannon, Fr., G; Jace Ramsay, Fr., F.
Players To Watch: Julian Kension will need to get everybody involved offensively, score and anchor the defense. Matt St. Cyr likes to get out and run the floor and will look to take the ball to the hoop more this season. Needs to be active on defense. Chris Corliss needs to be more offensive-minded and look for his shot. Take care of the boards.
Season Outlook: "We are going to take it one day at a time and be thankful for every day that we can play," Collins said. "Kids haven't played much basketball in the last eight months. Hopefully, we can get in some kind of basketball shape. Someone will have to step up and replace Josh Wheelock's leadership. That's a big hole to fill. The kids really want to play. Let's see what happens."
Coach: Les Poore (24th season, first season back after an eight-year hiatus)
Last Year's Record: 9-10, lost to Pittsfield in first round
Graduation Losses: Jared Jesseman and Jared Wall.
Returnees: Travis Peters, Sr., F/G; Nate Superchi, Sr., F; Will Lopus, Sr., G; Austin Fisher Sr., F/G; Logan McKinley, Sr., F; Dylan Colby, Jr., G; Andrew Strout, Jr., G; Merrick Houston, Soph., F.
Newcomers: Noah Cacio, Jr., F/G; John Diamond, Fr., G; Dominic Otero, Fr., F; Malachi Rosebush, Fr., F.
Season Outlook: "We have a lot of returning players, but losing Jesseman was a big loss because of his size," Poore said. "He did a lot of the dirty work around the hoop. It will be tough not having a "big man." We are a very small team size-wise so it will be a challenge near the hoop. We have good speed and a little depth. To win games we will have to average more than the late 30s for points. We got off to a late start but they are a hard-working group who I know will get better with time. We will be the underdog most of our games, but hopefully will surprise in the end."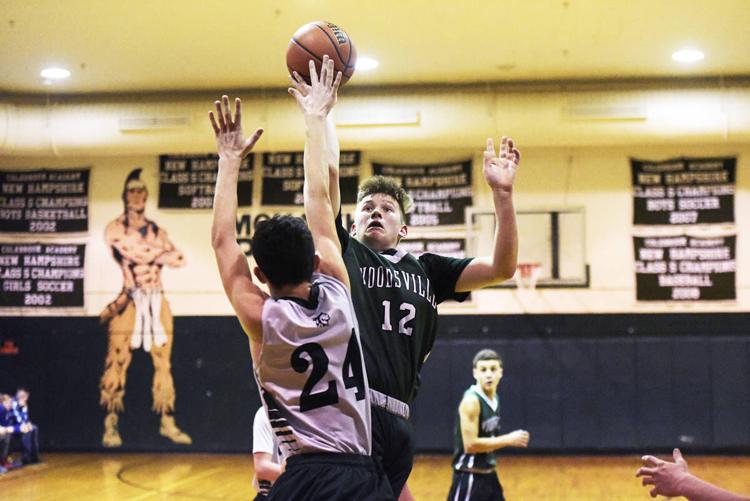 Coach: Jamie Walker (21st season)
Graduation Losses: Connor Maccini, Calvin Roy, Brendan Walker (now at Kimball Union Academy)
Returnees: Corey Bemis, Sr., F; Michael Maccini, Jr., G; Cam Tenney-Burt, Jr., F; Elijah Flocke, Jr., F; Cam Davidson, Soph., F.
Newcomers: Bobby Valiant, Sr., F; Noah Titorenko, Sr., G; Nick Vigent, Jr., F; James Dooley, Jr., F; Austin Roy, Soph., G; Jack Boudreault, Fr., F; Connor Houston, Fr., G; Colby Youngman, Fr., G; Mike Hogan, Fr., F.
Season Outlook: "We have five guys returning from last year's team that saw a lot of minutes," Walker said. "I know what to expect from them. The rest of the group has not played a varsity minute. Our season will depend a lot on how the bench players come along throughout the season."