The Woodsville girls have championship aspirations.
They also have a new head basketball coach.
Russ Wilcox, citing health reasons amid the COVID-19 pandemic, stepped down last week before starting his seventh season at the helm.
Steve Colby, Wilcox's longtime right-hand man, is now in charge — the Engineers opened their 2021 campaign with a 46-12 victory at Profile on Tuesday night.
"I haven't even been in the gym yet," said Wilcox, who led Woodsville to four final fours in six seasons, including its debut trip to a state final last winter. "Colb[y] and Tori [Clough] have been in the gym running practice since December. I knew I wasn't going to be in the gym this winter, so I just said 'I'll leave it to those guys.'"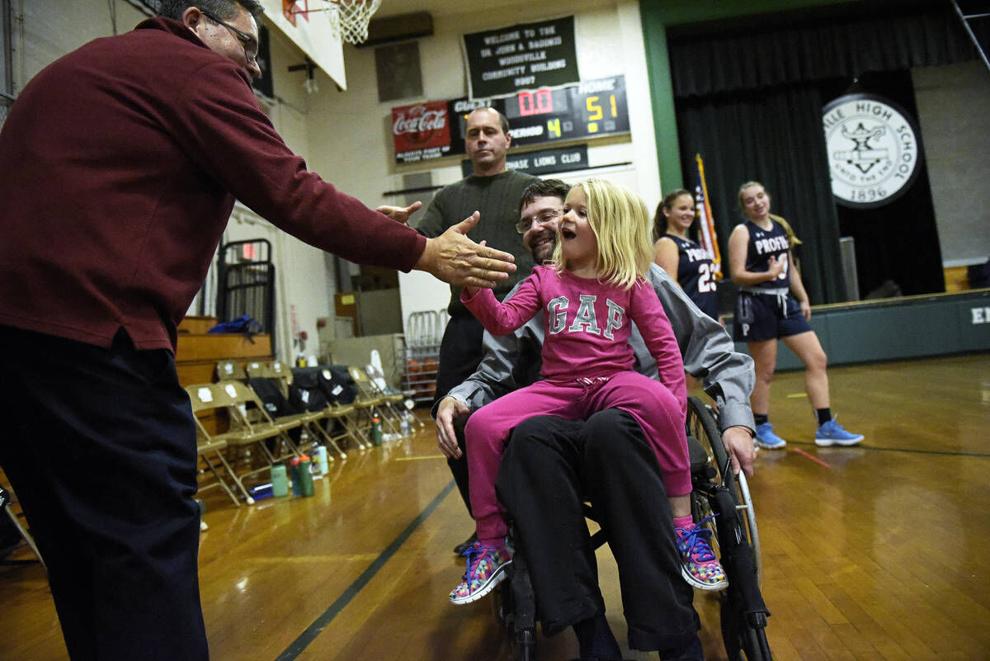 Colby, known as "Colb," is the former Rivendell boys coach who has spent the last 15 years working as an assistant alongside Wilcox.
"He's the brains behind the organization," Wilcox said. "He makes me look good."
Experienced Woodsville assistant Tori Clough joins Colby.
"Tori is one of the best young coaches in the state," Wilcox said. "Colby and I hope she can take over the program in not too long.
"I feel really good about my decision. I am leaving the program with the very best coaches that have been with me for a really long time. I'll miss the kids and the coaches (mine and competitors)."
Wilcox, 51, finishes with 299 career victories over 19 seasons. He's led three different girls basketball programs, Chelsea, Rivendell and Woodsville to final fours, including earning his lone title at Chelsea (2005).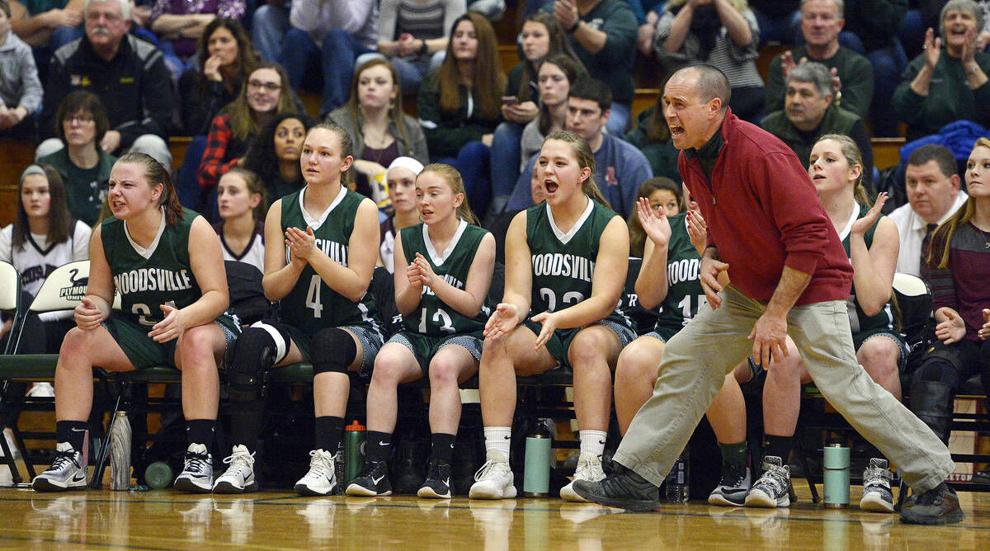 He was hoping to bring home Woodsville's first title. Instead, Colby has the reins of a loaded Engineers roster.
"The greatest thing about coaching, especially with Colb, is that the goal every year is to win a championship and we have to get them ready to play," Wilcox said. "We've been to a championship and two semifinals the last three years and anything short of a title this season, and Colb will agree, will be a disappointment."
The Engineers return four of their five starters from a 2020 squad that went 17-2 and earned the No. 2 seed in the state tournament — their lone two losses coming to undefeated state champion Colebrook. Allowing just 28.5 points per game last season, the Engineers have back defensive player of the year Morgan Wagstaff, star forward Olivia Sarkis and a slew of talent among their nine returnees.
The Engineers won't miss a beat under Colby.
"The girls are ready to keep rolling. The coaching change will be an easy, easy transition for them," Wilcox said. "There's really no difference. The kids have heard my assistants' voices every day at practice. They've always been a big part of the discussion."
Wilcox will be cheering from home.
"I watched their game last night [Tuesday]," he said. "I love every one of them and I will be rooting so hard for them and Colb."
Wilcox is leaving sooner than expected, but there's a silver lining.
"I have an amazing family and my daughter is a junior at St. Johnsbury," Wilcox said. "As bad as this pandemic has been, to be able to spend every day with my daughter and wife has been amazing."