ST. JOHNSBURY — Two champions were crowned on Wednesday night at Legion Field.
Lyle Rooney pitched top-seeded Hardwick to the St. Johnsbury Babe Ruth 15U league championship — a 10-0 victory over the second-seeded St. J Pirates in five innings.
Rooney, the hard-throwing right-hander, got all 15 outs on strikeouts, allowing one hit and walking two in the shutout win. Pirates starter Lane Stone fanned seven in the loss.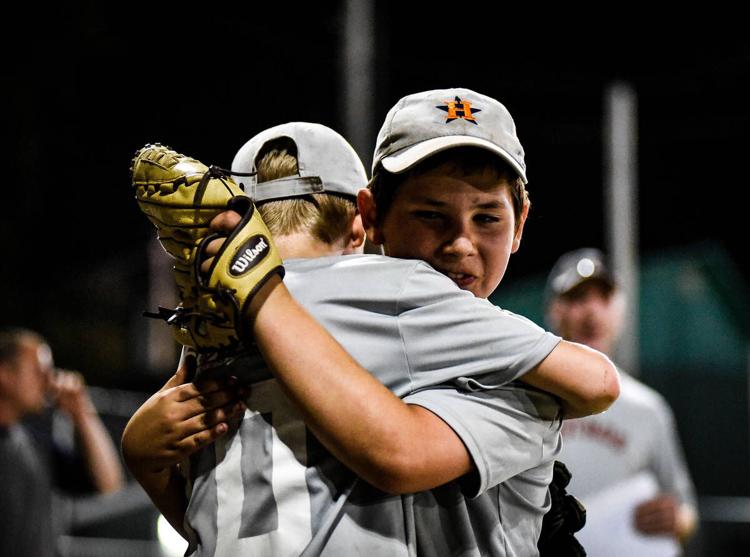 On the adjacent field, the top-seeded Astros held off the second-ranked Dodgers 12-10 in a thriller to claim the minor league title. Astros' Brody Mann pitched the final three innings in helping stave off the Dodgers. He also snagged a comebacker while on the mound. Chris Watkins had a inside-the-park three-run homer to help the victors' cause.
In the early games Wednesday, No. 4 Lake Region and the No. 3 St. J Phillies tied 7-all in the Babe Ruth consolation while the third-seeded Red Sox rallied from a 6-0 hole to beat the fourth-seeded Danville/Peacham Astros 16-15 in a minor league clash. Max Bugbee brought the crowd to its feet with an inside-the-park grand slam.