Exclusivity is a key factor for our All-Area basketball team — just 12 standouts landing on the squad made up of players from Vermont's Northeast Kingdom and New Hampshire's North Country. Subjective as always, based on merit and regardless of position, and in no particular order, we present The Record's 2019-20 Dream Dozen.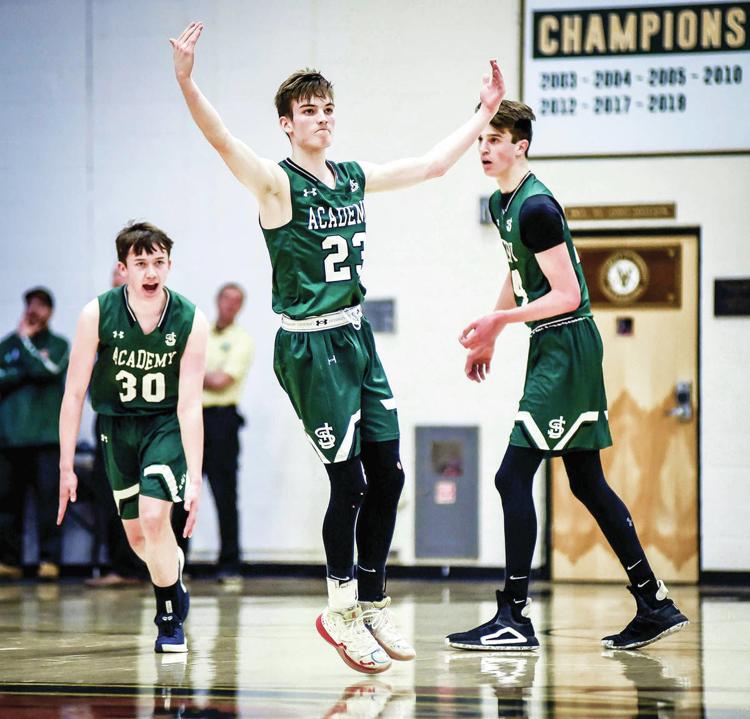 A walking bucket, the 6-foot guard could fill up the stat sheet quickly for the Hilltoppers, who came within a bucket of grabbing their second straight Division I title. The Record's Player of the Year and the Vermont Gatorade POY averaged 24.4 points, 5.3 rebounds, 3.2 assists and 2.0 steals per game, while shooting 43.3% from the field and 77.5% from the stripe. Wendell was also an All-Metro first-team selection, a VBCA senior all-star and a 1,000-point scorer.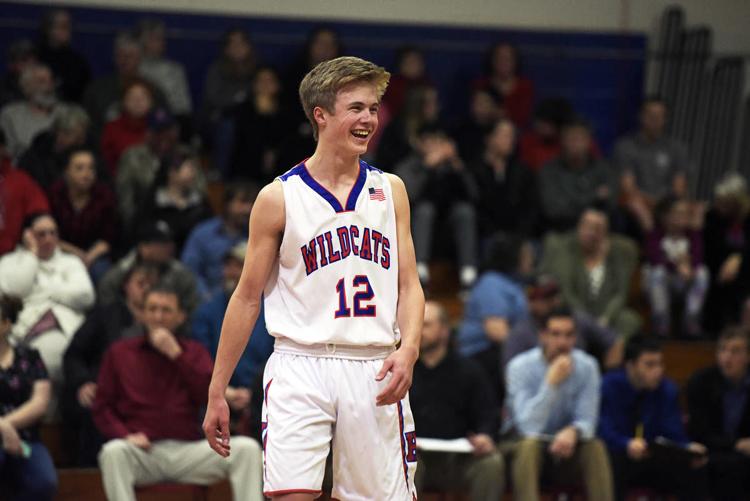 One of the state's best scorers, Baker averaged 24.6 points per game while leading Hazen to the top seed in the Division III tournament. Unselfish and a threat to score from deep or at the hoop, Baker was named Mountain League co-Player of the Year while also averaging 5.7 rebounds, 3.5 steals and 3.3 assists per game. He shot 42% from 3 and 84% from the charity stripe was named a top underclassman by the VBCA.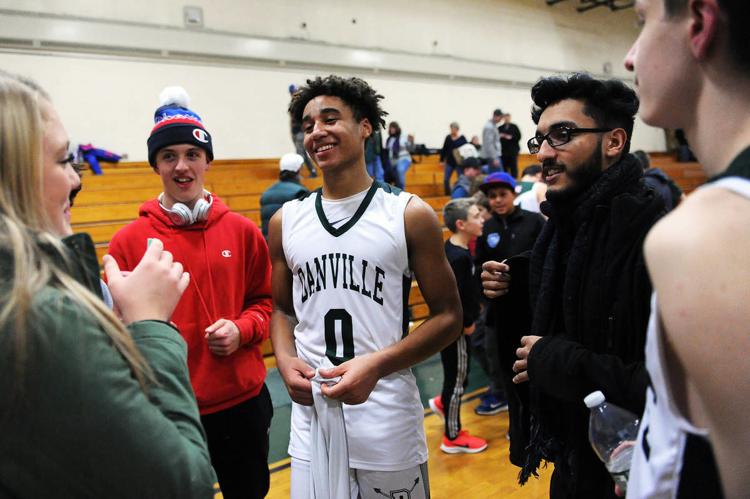 One of the premier players in the region, Steele did it all for the Indians. An athletic, skilled 6-foot guard who could score at every level, he was also a tough defender with great feel and court vision. Steele averaged 23.0 points, a whopping 16.0 rebounds and 4.0 assists per game in leading the Indians to the Division IV final four. He was an All-Mountain first-team pick and a VBCA senior all-star.
Surpassing 1,000 career points this season, Briggs was the premier offensive player in the division. Averaging 22.0 points, 4.0 assists and 3.5 steals per game, the smooth and savvy guard was named New Hampshire Division IV Player of the Year, on the D-IV All-State first team, picked for the Granite State North first team and helped lead Littleton to a 20-0 record and the team's first championship since 2016.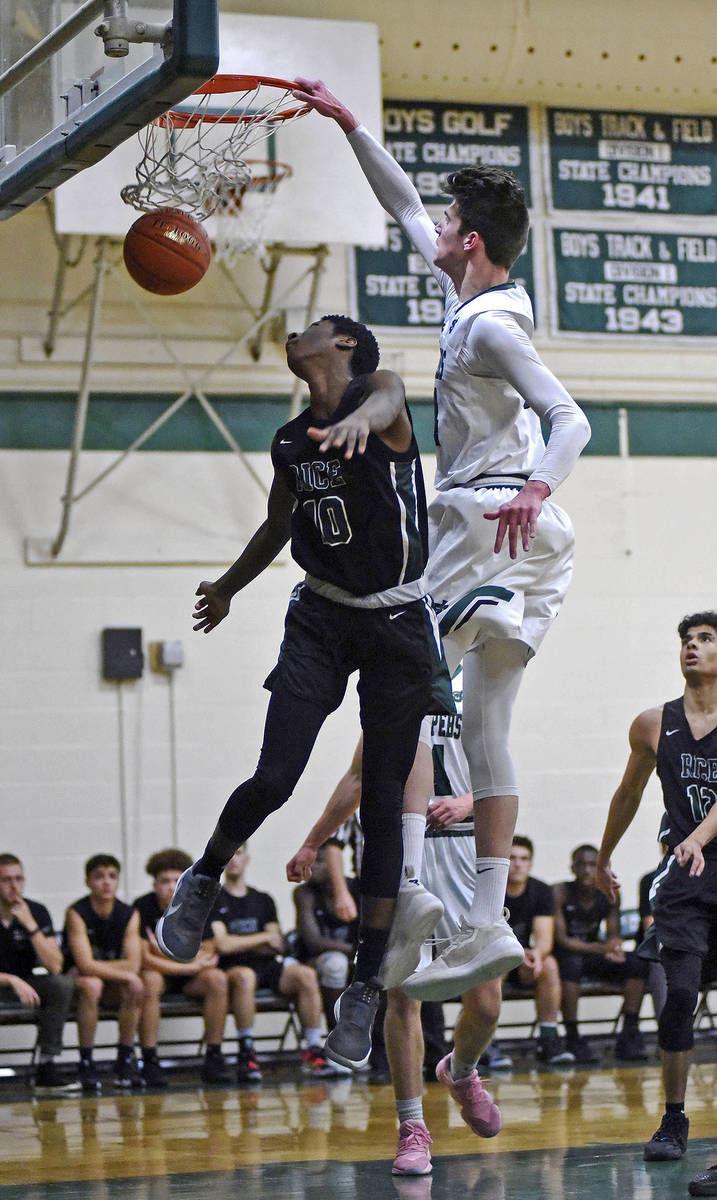 The 6-foot-9 senior forward was a force in the paint and the top rim protector in the state. He averaged 10.9 points, 8.6 rebounds and 2.3 blocks per game while shooting 64.6 percent from the field en route to being named a VBCA senior all-star and an All-Metro second-team selection. Headed to play at St. Lawrence, Cowan had 15 blocks in his final two games, leading the Hilltoppers to within a basket of a second straight Division I title.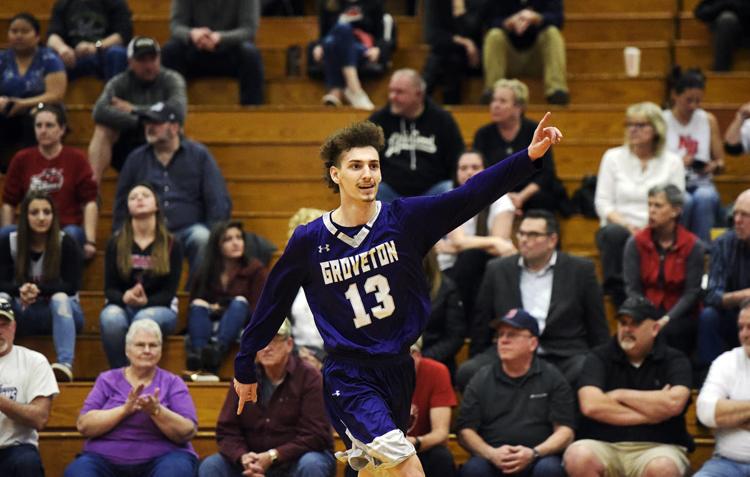 The Granite State North Player of the Year was a nightly double-double for Groveton, which reached the Division IV final four. With a stealthy mid-range game, smooth jumper and knack for scoring around the rim, Wheelock joined Groveton's 1,000-point club. Cool and collected, he averaged 19.0 points, 12.0 rebounds and 3.0 assists per game while landing a spot on the D-IV All-State first team.
Unselfish, passionate and energetic, Roy was a consistent spark for the Falcons, who reached the program's first final four since 2007. A VBCA All-Star selection and All-Lake first-team performer, he averaged 10.5 points, 7.0 rebounds and 1.5 blocks per game while shooting at a 48% clip. He also took 18 charges. "He was more excited to take a charge than to score a big bucket and he did plenty of both for us this year," said NCU coach John Gunn.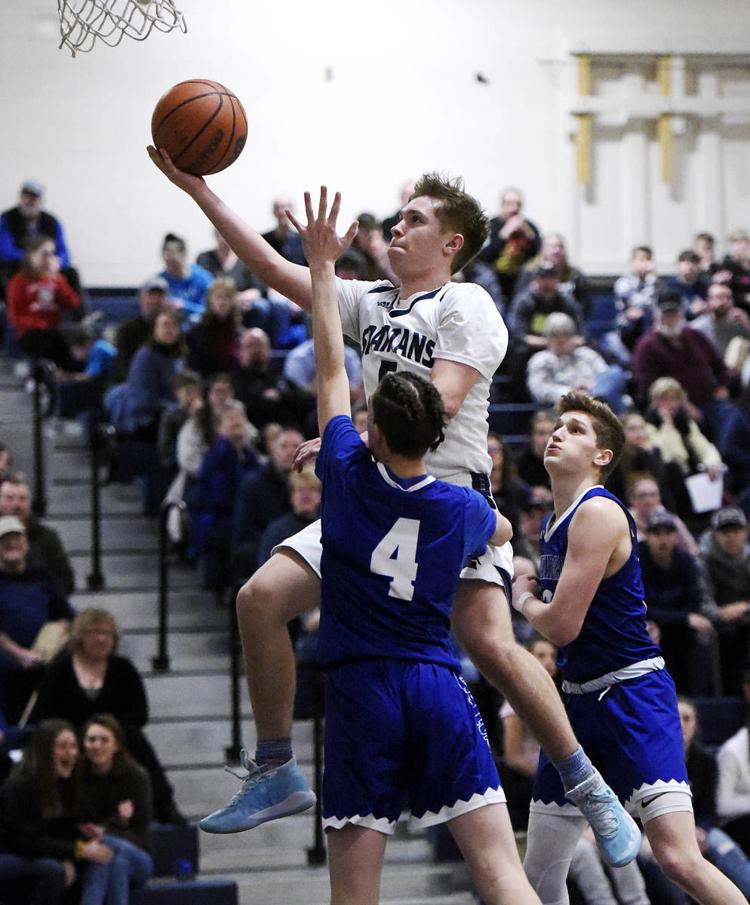 A sturdy, skilled, do-it-all guard, Curtis became the Spartans' first Division III All-State first-team selection in 25 years and the program's first 1,000-points scorer in 31 years. The smooth-shooting three-year captain led the Spartans in scoring (19.1), defensive rebounds (6.1), assists (4.2) and steals (3.3) while shooting 49% from the floor. Great at attacking the hoop, he also had a career-high 39 points against Groveton.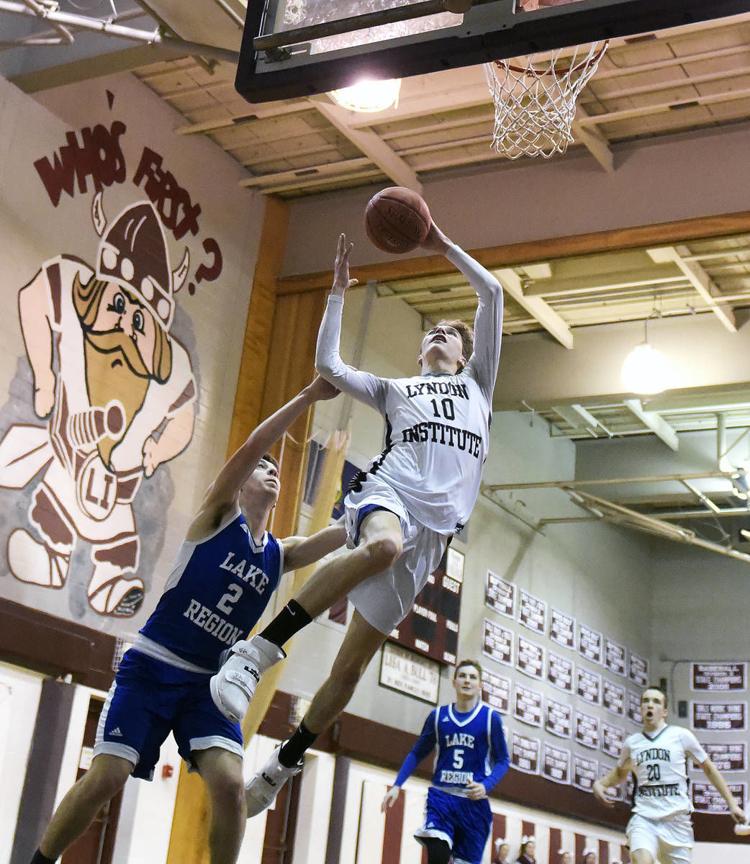 An athletic presence in the post for Lyndon, the senior forward was a key piece in the Vikings' success. The 6-foot-3 Buckingham averaged 11.4 points, 6.8 rebounds and 1.0 block per game while earning All-Capital first-team honors and being selected as a VBCA senior all-star. "Dane's versatility on offense and his ability to protect the rim made it very difficult for our opponents," said his coach Patrick Rainville.
The premier shooter in the area, the senior captain could fill it up quickly from deep, but was a major contributor in all facets for the unbeaten Division IV champion Crusaders. Picked to the D-IV All-State and Granite State North first teams, Krol-Corliss averaged 13.0 points, 6.0 rebounds and 3.0 assists per game, while hitting 52% from 3-point land and 94% from the stripe. "Best all-around player in Division IV," LHS coach Trevor Howard said.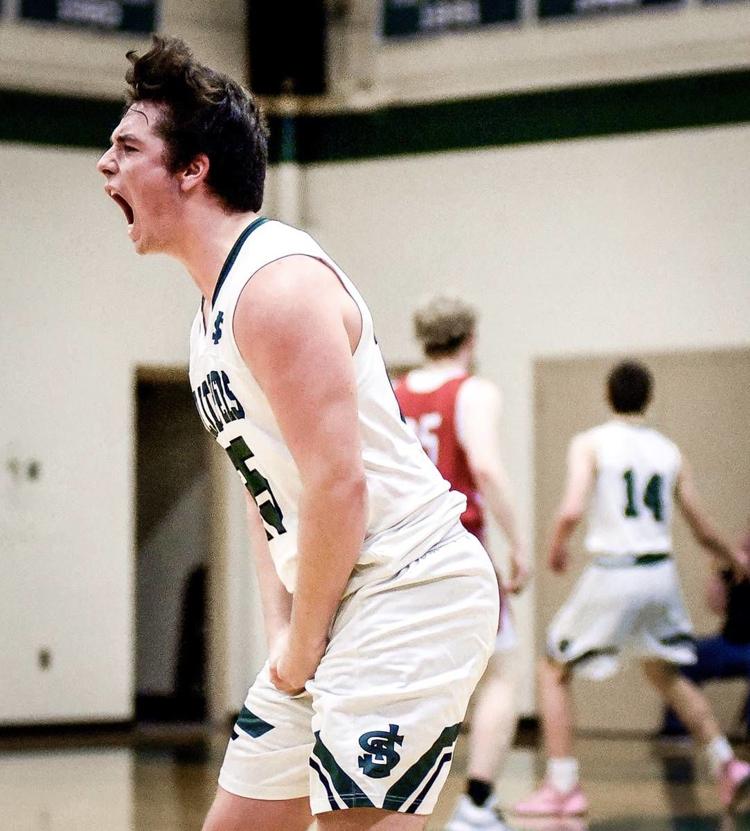 The Hilltoppers' best defender, Guckin was often tasked with locking down the opponent's top threat. The versatile senior could also splash a 3, bang inside for a rebound or make the right pass. He delivered energy and physicality in helping the Hilltoppers reach their second straight Division I state final. He averaged 7.0 points, 5.4 rebounds and 3.6 assists per game while being picked as a VBCA senior all-star and to the All-Metro honorable mention team.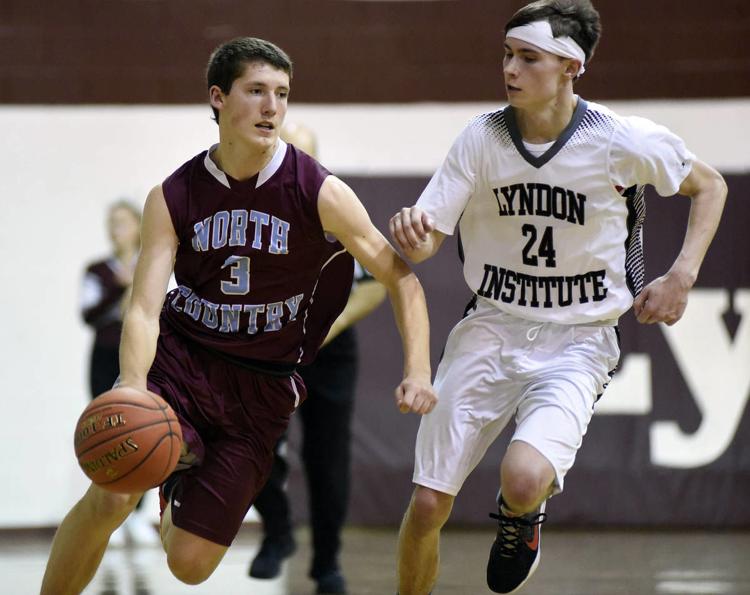 Brueck was a triple threat on offense, taking opponents off the dribble, knocking down outside shots and creating opportunities for teammates for the Falcons, who reached their first final four since 2007. Efficient on offense and the team's leader in defensive deflections, the VBCA Dream Dozen selection and All-Lake first-team choice averaged 12.5 points, 4.0 rebounds, 2.5 assists and 2.5 steals while shooting 51% from the field.