Exclusivity is a key factor for our All-Area basketball team — just 12 standouts landing on the squad made up of players from Vermont's Northeast Kingdom and New Hampshire's North Country. Subjective as always, based on merit and regardless of position, and in no particular order, we present The Record's 2019-20 Dream Dozen.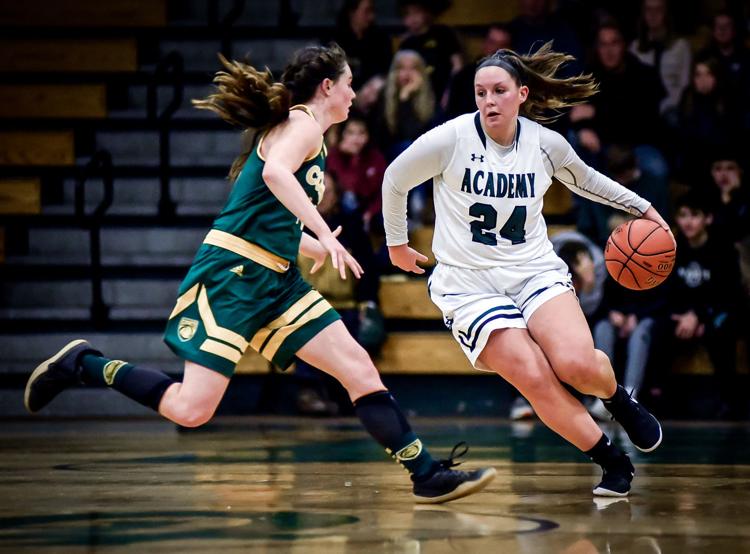 The do-it-all point guard capped a tremendous varsity career with our top honor: The Record's Girls Basketball Player of the Year. Carrying a young squad, Choiniere led the team in all categories: 19.6 points, 7.6 rebounds, 3.0 steals and 2.8 assists per game while leading St. J to within a bucket of a fourth straight trip to the final four. An exemplary leader, the four-year captain was an All-Metro first-teamer, a VBCA senior all-star and ended her career with 1,359 points.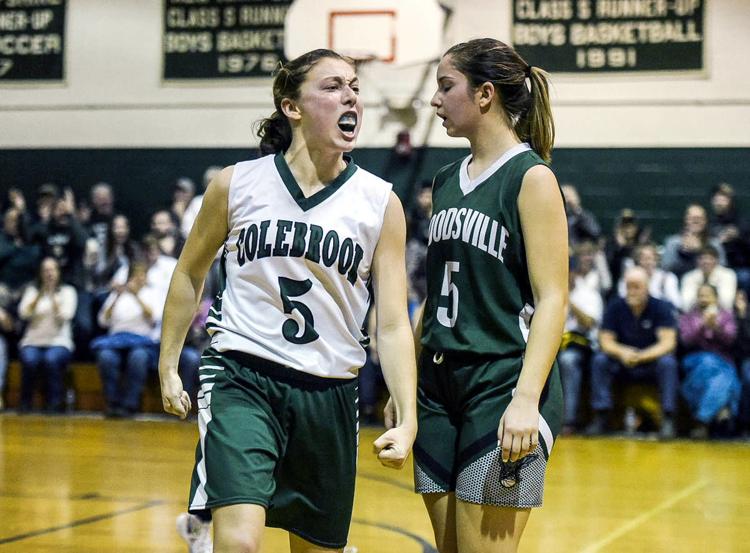 The sweet-shooting Smith could pour in points in a hurry. The N.H. Division IV Player of the Year averaged 20.2 points, 3.9 steals and 3.3 assists per game while shooting 43% from the field and 74% from the stripe. A finalist for The Record's POY honor who also reached the 1,000-point milestone, the Granite State North first-teamer helped lead Colebrook to its first girls hoops title.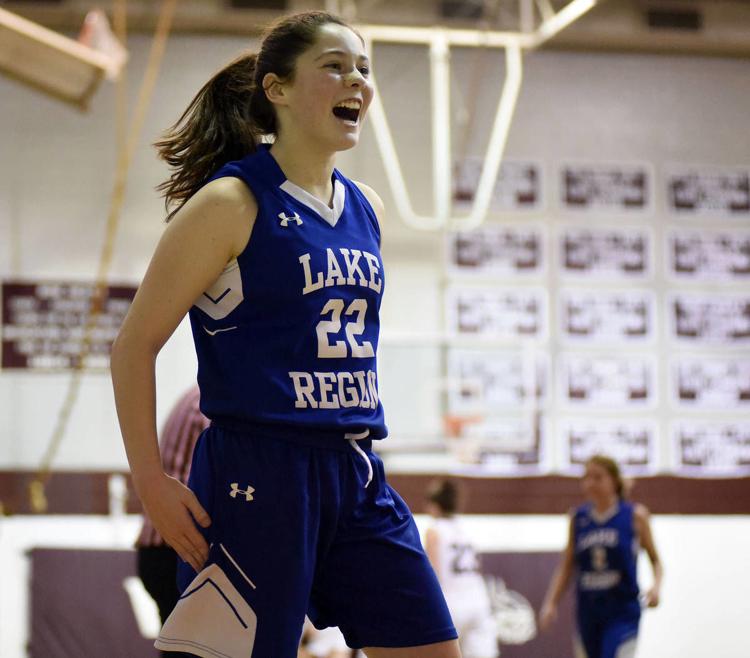 The two-time Capital Division Player of the Year and two-time VBCA Dream Dozen pick was a force again for top-seeded, Division III state champion Lake Region. With a high hoops IQ, the standout shooter was also tenacious in attacking the hoop. A Record POY finalist, Martinez averaged 16.7 points, 2.8 rebounds, 2.8 assists and 1.9 steals for the Rangers. A team leader in scoring, assists, and minutes played, she also shot 81% from the foul line.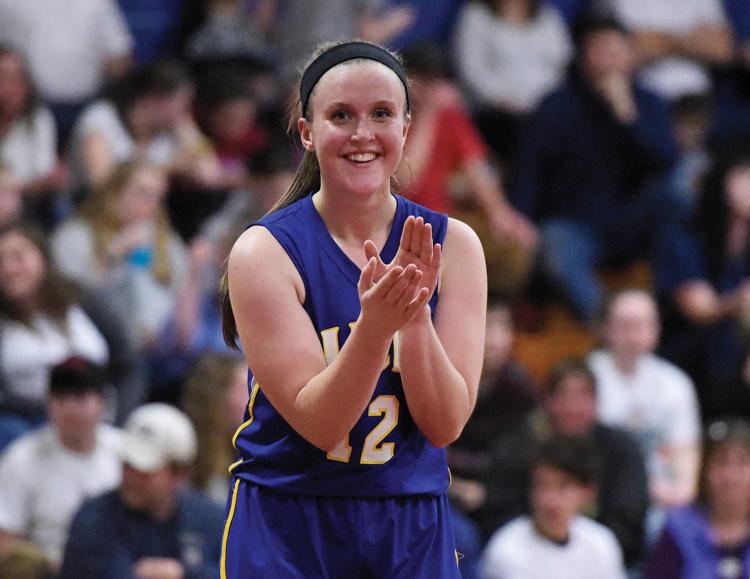 The four-year standout averaged a double-double with 15.7 points and 10.4 rebounds per game. A do-it-all leader for the Bucks, she also handed out 3.7 assists per game while shooting 52 percent from the floor in leading BMU to its third straight final four appearance. A VBCA senior all-star selection, Alley was a force around the hoop and finished her career with 1,348 points and 850 rebounds.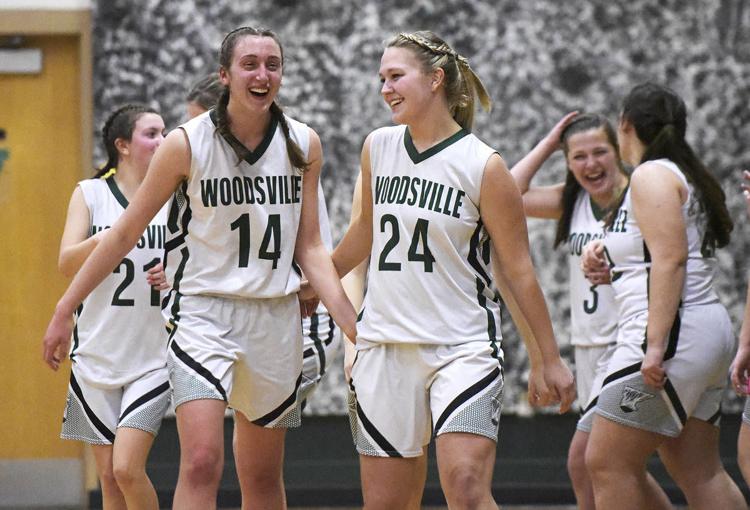 A force in the paint with toughness to match, the athletic Sarkis was a staple in the Engineers' run to a first-ever basketball state championship game. A consistent double-double, she averaged 13.0 points and 11.5 rebounds per game while anchoring Woodsville's stingy defense inside. She landed on the Division IV All-State and the Granite State North first teams.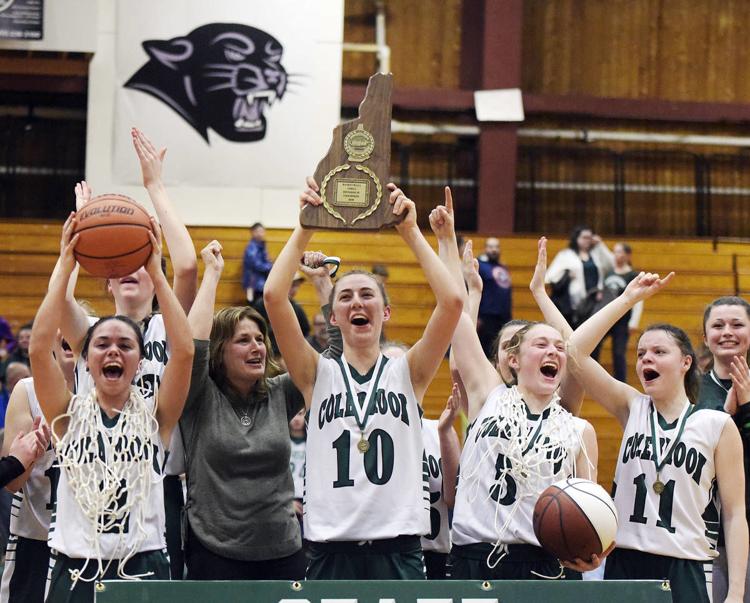 The Granite State North Girls Basketball Player of the Year was also in the running for The Record's POY award. A nightly double-double, the athletic and savvy forward dominated inside to the tune of 21.4 points and 10.1 rebounds while averaging 3.7 steals and 2.1 assists per game. She shot 55 percent from inside the arc and 75 percent from the foul line while landing on the Division IV All-State first team and leading Colebrook to its first girls basketball crown.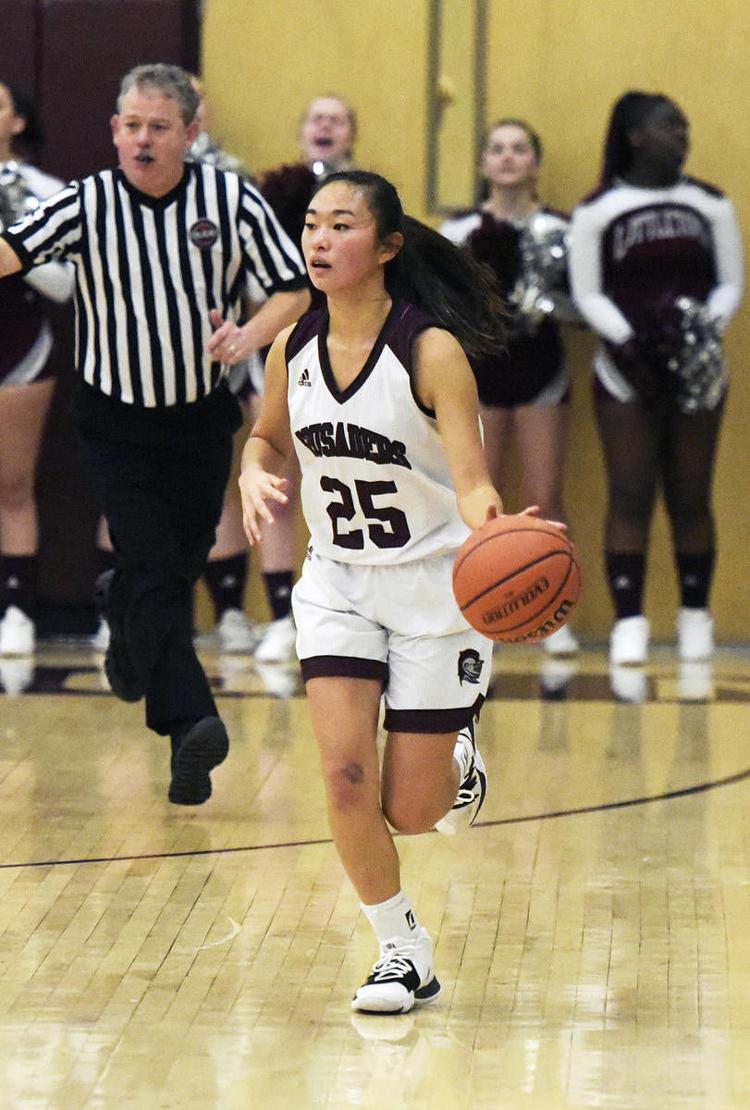 Cool, calm, collected, the senior was a consummate leader and teammate for the Crusaders, who despite losing four seniors from a 2019 championship team, returned to the Division IV final four. Brown averaged 14.5 points (20.0 in three playoff games), 6.0 rebounds, 4.2 steals and 3.0 assists per game while landing on the D-IV All-State first team and the Granite State North first team.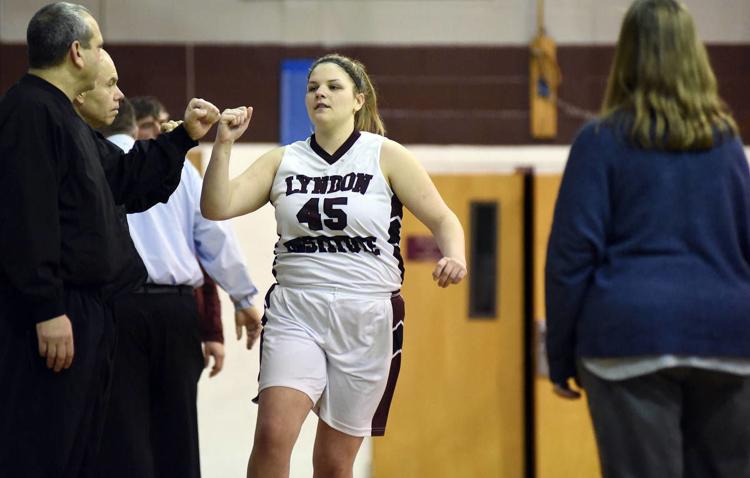 A strong presence in the paint, as a scorer, rebounder and defender for Division II Lyndon, the 5-foot-8 senior averaged 11.0 points and 6.0 rebounds per game in her final campaign. Wheeler, a team captain, was named a VBCA Division I/II all-star and an All-Capital second-team selection. "She was always so consistent and dependable, both in games and in practice in giving her best effort," LI coach Eric Berry said. "A tremendous team captain and leader."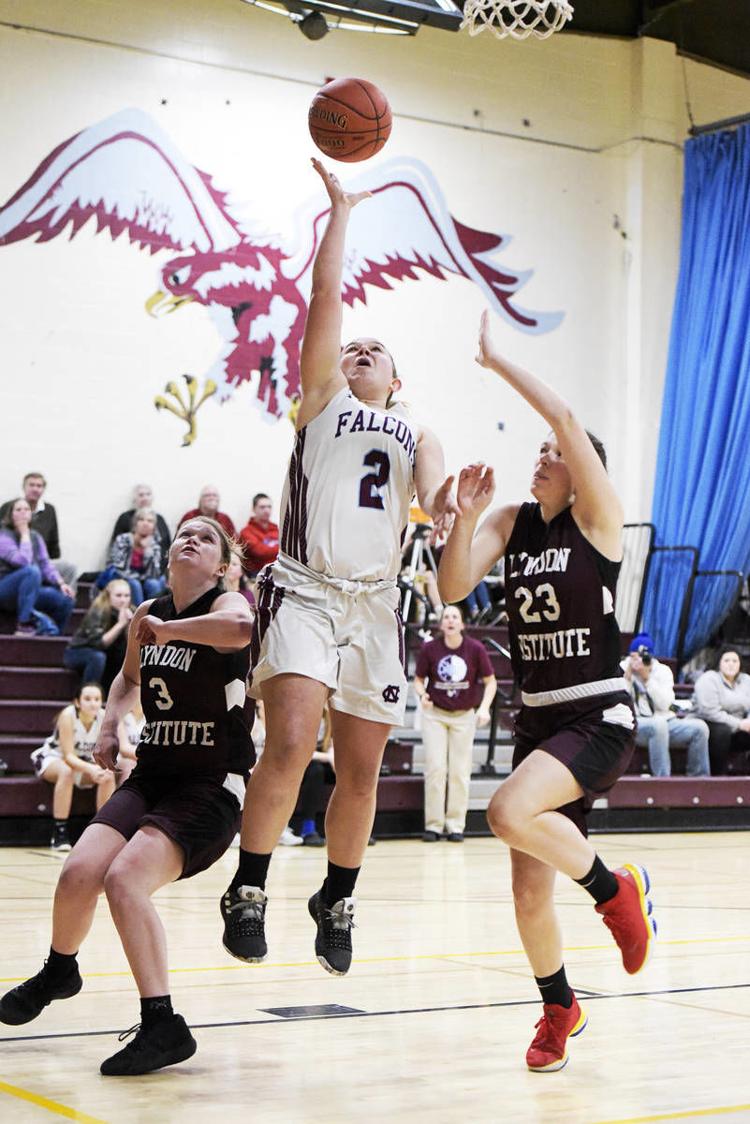 An offensive playmaker for the Falcons — Marsh could shoot from distance and break down defenders off the dribble and finish in the paint — she upped her game on defense this winter. An All-Lake first-team selection and a VBCA Division I/II Dream Dozen pick, the scrappy, aggressive guard averaged 10.1 points, 4.3 rebounds, 3.1 steals, 2.5 assists per game while helping the Falcons to just their third final four appearance, first in D-II.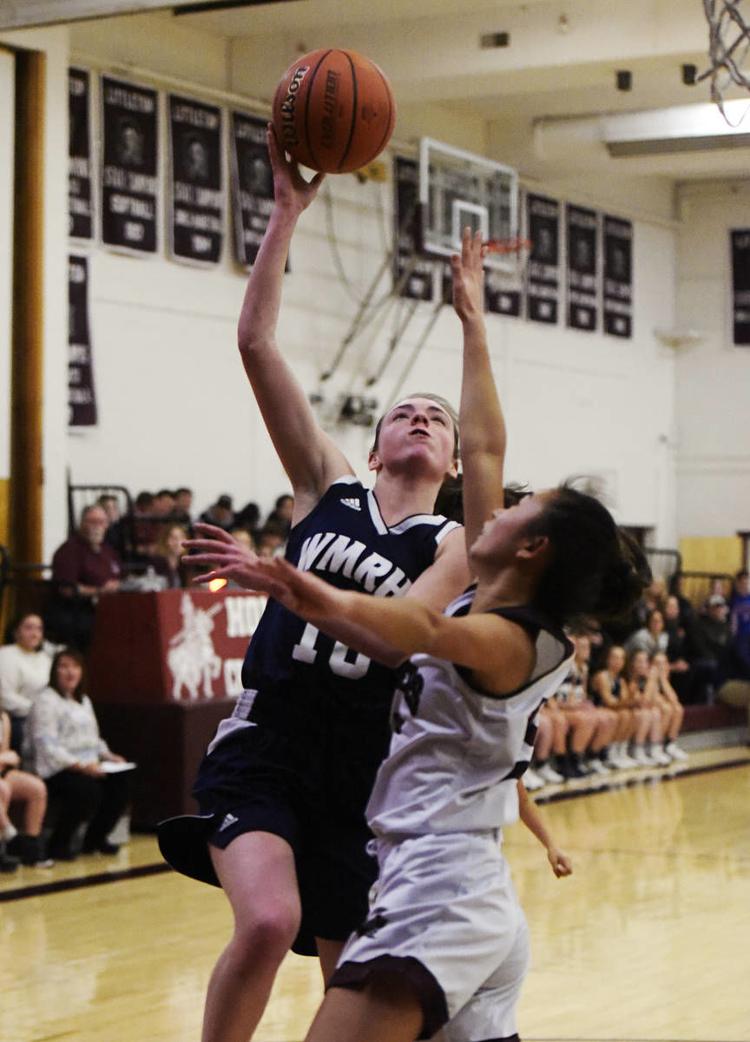 White Mountains, Sr., G/F
Challinor's relentless tenacity didn't go unnoticed as the White Mountains senior was chosen as N.H. Division III Defensive Player of the Year while earning D-III All-State second-team honors. Fifth in scoring in the division, and a prolific rebounder, she averaged 14.6 points, 10.1 rebounds, 4.3 steals and 1.3 assists per game while leading the Spartans to a 14-4 regular-season record and a quarterfinals appearance.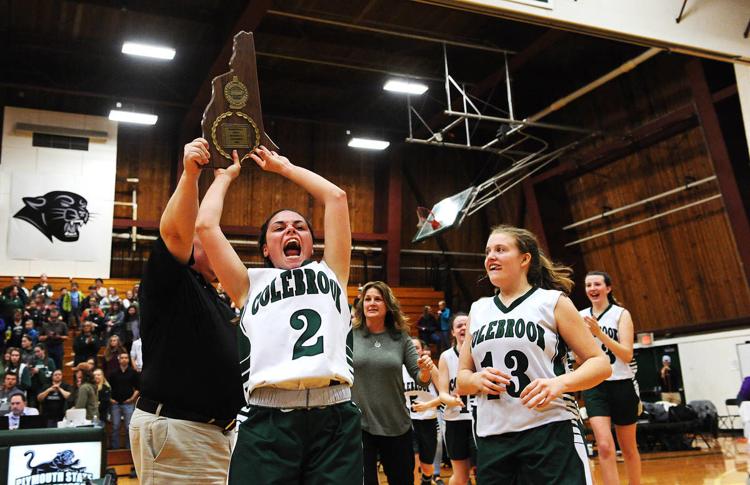 One of New Hampshire's best point guards and the region's premier defender, the diminutive Scherer earned the nickname "Tasmanian Devil," creating mayhem in the Mohawks' relentless press. The senior averaged a whopping 5.1 steals, while contributing 7.1 points, 4.8 assists and 3.0 rebounds per game in helping lead Colebrook to the program's first title. She was selected to the Granite State North first team and Division IV All-State second team.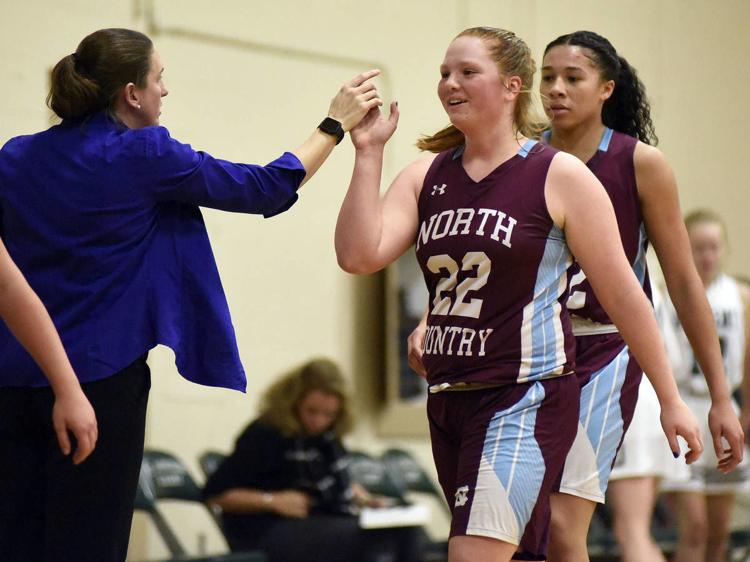 Developing a shooter's mindset and a winning mentality, Fortin turned into the Falcons' most consistent scoring threat while providing grit and hustle on defense and on the glass. Turning in a team-leading 12.9 points per game, the All-Lake first-team choice also averaged 6.5 rebounds, 2.3 steals, 1.0 block and 1.7 assists per game. She shot a solid 47% clip from the field and helped steer the Falcons to just the program's third final four appearance.