Game by Terry Rozier.
Shoes by Dylan Robie.
On Sunday Rozier, the Boston Celtics point guard, took the court in shoes hand-painted by Robie and scored 23 points as the C's beat the Milwaukee Bucks 113-107 in overtime to open their first-round playoff series.
Said Robie: "When I turned the game on, and saw he was wearing them, it was crazy."
#ScaryTerry bringing the 🔥🔥🔥🔥 pic.twitter.com/BNe5GNDRzv

— Boston Celtics (@celtics) April 15, 2018
It was a breakthrough moment for Robie, an 18-year-old senior at Profile School in Bethlehem, who has taken an interest in sports apparel design.
The attention-getting sneakers were prominently featured on Boston Celtics social media (One response: "OMG I want those!!") and by various media outlets, including Sports Illustrated and Bleacher Report.
A lifelong hoops player and self-confessed sneakerhead, Robie began applying his artistic streak to the athletic realm a few years ago, hand painting and then screen printing T-shirts, before discovering professional kicks customizer Salvador Amezcua, aka Kickstradomis, a couple of years ago.
"I saw this guy [Kickstradomis] and I was like, I can do this, so I worked on it with some of my own shoes," Robie said. After a year-and-a-half of honing his skills he reached out to Rozier through Instagram. "Terry is one of my favorite players and I thought it would be amazing to do work with him. I reached out to his brother first and was shocked to hear back from him. I asked if I could do a pair for [Rozier] and they said sure. They were all for it."
He spent a week customizing Rozier's shoes, purchasing a pair of Kobe A.D. mids and airbrushing them green and gold, with Rozier's "Scary Terry" logo and nickname on the side and the initials GMB on the front (a reference to Rozier's Youngstown, Ohio roots).
"I wanted them to stand out," said Robie, who knows a thing or two about flashy footwear, wearing store-bought gold sneakers this winter as the Patriots' floor general. "I love to be unique."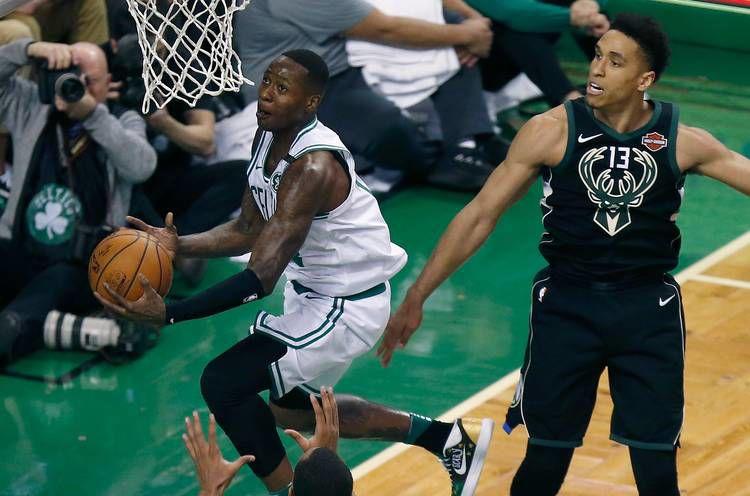 Rozier's shoes drew acclaim on social media.
Twitter reactions included "Those kicks are fire Terry," "Never wear another sneaker again. These are too [fire symbol]," "Where can I get a pair," "Wow those are sexy," "Put those in the HOF," and "I want!!"
They also got a big reaction from Robie's father, John.
"He was probably happier than me today," Dylan Robie said. "He was loving it."
Robie began drawing before he could dribble. Four years ago he started hand-painting T-shirts for his family's once-a-year trip to see the Celtics play at TD Garden in Boston, making them for himself and his two younger brothers, 12-year-old twins Josh and Karsen.
"I'd go to Wal-Mart, get white shirts, and paint by hand with a brush," Robie said.
He began screen printing shirts last year – ordering them through commercial printers until receiving a small screen printing machine for Christmas – and began reaching out to professional athletes. Last summer he designed a shirt for Jae Crowder, featuring Crowder's number with a pair of flexing arms and the phrase "Bossman."
"I sent him a couple," Robie said. "Unfortunately he got traded a week later."
With the support of his family and his high school art teacher Thea Boyar, who Robie said "really helped develop my skills through the last four years [and] inspires me to push my limits," he has searched out new creative outlets, which led him to discover sneaker design a couple of years ago.
He started with a freebie pair of sneakers, experimenting and learning. He got better with practice. On Friday, two days before his "Scary Terry" shoes appeared on national TV, Robie wore another customized pair to school, a used pair of Jordans that he painted black and yellow, featuring the profile of rapper J Cole.
For a kid who loves hoops, shoes and art, sneakers are a perfect canvas. It's something he wants to continue. He would be thrilled to design another pair of Rozier or other pro players, noting another favorite is C's guard Jaylen Brown.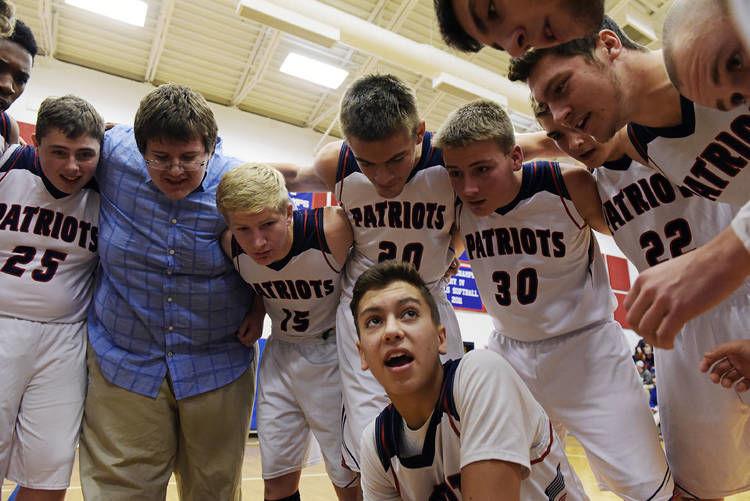 "I would love to go big," said Robie, who will attend Franklin Pierce University as a marketing and graphic design major in the fall. "After today the possibilities are endless."
In the meantime he will be rooting for an under-manned Celtics team, which continued to win despite a slew of injuries, with three players (Kyrie Irving, Gordon Hayward and Daniel Theis) out for the postseason and another (Marcus Smart) questionable to return.
No matter the adversity, Robie likes their chances.
Said Robie, "Celtics in five."