From the Northeast Kingdom to the world stage.
Alex Lawson is back wearing the stars and stripes.
Last Thursday, the 22-year-old from West Burke was tapped to represent the United States at the 2021 U23 FIS Cross Country World Championships on Feb. 8-14 in Vuokatti, Finland.
The St. Johnsbury Academy alumna (2017) and Middlebury College senior also competed for the U23 U.S. Cross-Country Ski Team last winter in Oberwiesenthal, Germany.
"I feel pretty lucky to get this opportunity to go and race against some really good skiers," said Lawson, one of five American U23 women on the squad. "I am pretty excited about it."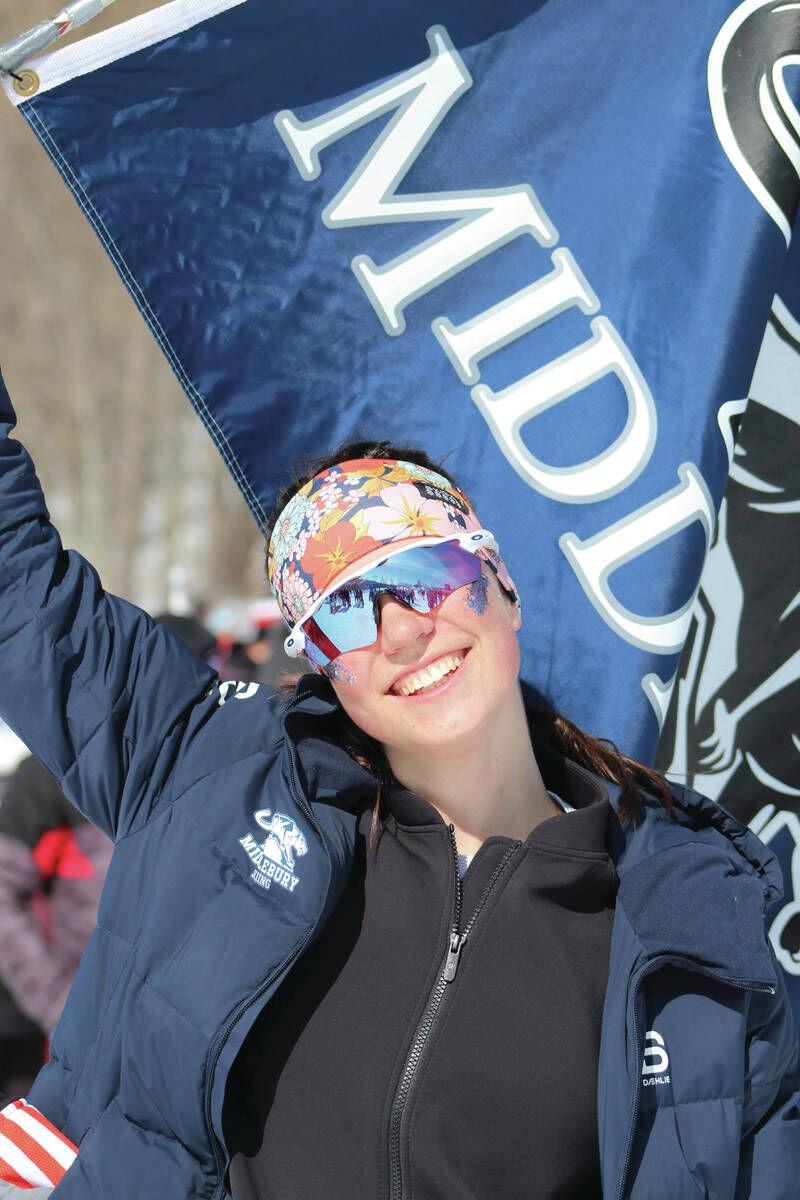 Lawson lives and trains full time at the Craftsbury Outdoor Center with the Green Racing Project (GRP) professional skiers while also studying neuroscience, computer science and premedical studies at Middlebury College remotely [because of COVID-19].
The only student-athlete currently training in Craftsbury, Lawson noted it's tougher academically not to be surrounded by other students. On the contrary… "I am happy training where I am now. It's a really good experience for me. I feel pretty lucky."
As a St. J Academy senior, Lawson was the Vermont Division I 5K freestyle state champion and was the co-champion at the Eastern High School Championships.
She also made an impact skiing at Middlebury College the last three seasons, including winning races at the Harvard and Bates Carnivals in 2020. Last March at the NCAA D-I Championships in Bozeman, Montana, Lawson finished sixth in the 5K freestyle to earn All-American honors and help Middlebury gain the top spot in the team standings before the event was shut down because of COVID-19.
That also happened to be the final competitive college race for Lawson. In October, the New England Small College Athletic Conference (NESCAC) canceled the league play and championships for the 2021 winter sports season.
"No college skiing has definitely been challenging," Lawson said, noting the NCAAs was also her last major competitive ski race.
She used her time preparing for the future.
"It's been a process year," she said. "There's been a lot of training and trying to get fitter and faster."
Lawson will graduate in the coming months, but she won't ski for Middlebury next season — passing on the NCAA's pandemic-waiver for an extra season of athletic eligibility.
"I have other things I'd like to pursue," she said.
Up first is another trip abroad to compete for her country — Lawson earned her spot on the world championship team based on a select few time trials from this season and results from last winter because there were no national-level competitions due to the pandemic.
At the U23 World Championships in Germany last year, Lawson competed in the 10K classic and 15K skate. She's hoping to improve her results in her second go-around.
"The biggest thing I learned was knowing how to race and to not get overwhelmed with what others are doing," Lawson said. "I have to be confident that I know how to race."
After Finland, Lawson will continue to chase her skiing goals.
"I am hoping to ski for at least another year or two," she said. "The end goal is a World Cup or the Olympics. Those options are a long shot, but I might as well try."
NOTES: Vermonter Ava Thurston (Waterbury) of Mansfield Nordic qualified for the junior world championship team. … Joining Lawson on the U-23 squad is Middlebury teammate Sophia Luakli.
U23 World Championship Team
Hailey Swirbul (APU Nordic Ski Center/El Jebel, Colo.)
Sophia Laukli (Middlebury College/Yarmouth, Maine)
Alex Lawson (Middlebury College/West Burke, Vt.)
Hannah Halvorsen (APU/Anchorage, Alaska)
Renae Anderson (Loppet Nordic Racing/Golden Valley, Minn.)
Alternate 1: Leah Lange (University of Utah/Park City, Utah)
Alternate 2 Annika Landis (Sun Valley Ski Education Foundation, Hailey, Idaho)
JC Schoonmaker (Auburn Ski Club/Tahoe City, Calif.)
Gus Schumacher (Alaska Winter Stars/Anchorage, Alaska)
Hunter Wonders (APU Nordic Ski Center/Anchorage, Alaska)
Benjamin Ogden (University of Vermont/Landgrove, Vt.)
Luke Jager (University of Utah/Anchorage, Alaska)
Alternate 1: Peter Wolter (Middlebury College/Hailey, Idaho)
Alternate 2: Kai Meyers APU Nordic Ski Center/Anchorage, Alaska)